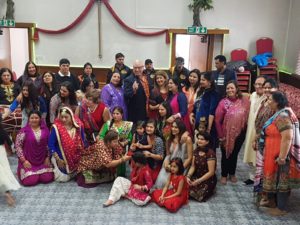 INSPIRING INDIAN WOMEN,(IIW) celebrated Vaisakhi in London, on 8th April 2018 at the Siddhashram Shakti Centre at Harrow.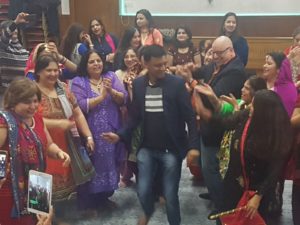 The event was also attended by ladies from all states of India, though a few from Pakistan joined in the celebrations.  The completely free event was conceptualised by Rashmi Narvekar Sonurlikar Gayatri Shenoy, Shital Kamdar & Purvi Thakkar.  Shri Rajrajeshwar Guruji was quick to offer his ashram Siddhashram Shakti Centre at Harrow as the venue.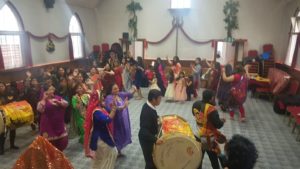 The festival of Vaisakhi falls on April 13 every year and April 14 once in every 36 years. Change in date is because of the fact that date of Vaisakhi is reckoned according to the solar calendar. Astrologically, the date of Vaisakhi is significant as marks sun's entry into Mesh Rashi. For this very reason, many people also know Vaisakhi as Mesha Sankranti. The auspicious date of Vaisakhi is celebrated all over India under different names and rituals. It is celebrated as 'Rongali Bihu' in Assam, 'Naba Barsha' in Bengal, 'Puthandu' in Tamil Nadu, 'Pooram Vishu' in Kerala and 'Vaishakha' in the state of Bihar.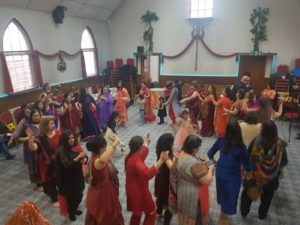 Vaisakhi is an extremely important festival in India for number of reasons. Apart from being important for the farmers as a harvest festival, the festival is of prime importance in Sikhism as a foundation day of Khalsa Panth. 
Mr Satya Minhas, President Metropolitan Hindu Association, supported the event by attending and participating.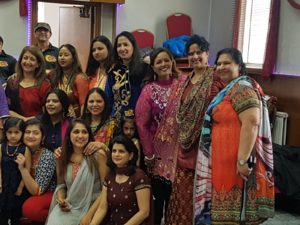 Shilpa Choudhary spoke about the significance of Vaisakhi, and also choreographed the Bhangra fusion. Other ladies also performed solo dances in Bhangra & Giddha formats. The foot tapping event was to spread the message of peace and harmony amongst all.  The laughter, the smiles, the delicious Punjabi Vegetarian Cuisine, the sounds of the Dhol and the merging of various communities will keep ringing in the memories of all attendees for several years to come.