SAMSKRIT SHIBIR UK 2018 By Dr.Sudha Vashisht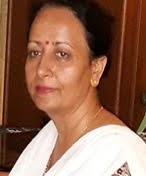 Samskrita Bharati UK is affiliated to Samskrita Bharati in India and runs a 3-day Residential Course annually during the Easter Bank Holiday weekend, in the centre of England. Its 11th annual Course was on 30 March-1 April 2018.  Its main aim is to promote the Samskrit language, initially oral Samskrit.  The organisation is comprised of a small group of dedicated teachers of Samskrit.  The students come from distant parts of the country, and many come annually. There are young children who have come with their parents and there are students at a later stage of life who come alone, or with their spouse or friend.  There are young University students and graduates who are interested in this ancient language, all making efforts to keep it vibrant and alive. It is to be noted that Samskrit is taught to young schoolchildren, as soon as they start School aged five, in the prestigious St James School in London.
Samskrit is taught during the weekend, as it would have been taught thousands of years ago, by the spoken word. It is taught in a unique manner and promoted to be learned as a child would learn a language from a young age. The students are taught to think in Samskrit, and not do translations from English to Samskrit in their mind. The teachers speak almost completely in Samskrit during the lessons and during the entire length of the course. This naturally promotes auditory memory.
Speak it, repeat it, learn it.We are aware that the great history, Ramayan and Mahabharat and all the Shastras were originally written in Samskrit. Who can say when Samskrit started? The story is that Shiv Shankar was doing the Tandav and Samskrit started from the damru, with the fourteenth verses. This, of course is all an allegorical explanation. Language, its learning and how it conveys a message from one person to another is so mysterious, that it has been marvelled at by the great Rishis of ancient and modern times. We understand each other because there is a relationship between language and reality. Human understanding is imperfect because language is imprecise. The enigmatic philosopher Ludwig Wittgenstein wrote about logically constructed language, and Samskrit meets that challenge. Samskrit is said to be the closest to a perfect human language, and hence narrows the gap of misunderstanding among humans.
The classes at the Shibir are divided into three groups. Complete novices to Samskrit, Sarla, (beginners) Madhyam (middle)and an Advanced level.  The students are taught in these separate levels, covering the simple teaching in the Sarla vibhag (level). There are also lessons held collectively for the 3 vibhags, when, for example the twelfth chapter of the Gita, or the Vishnu Sahastranaam is recited in Samskrit. This whets the desire to recite and learn these in the original language.
There is an active WhatsApp Samskrit group, and there are regular online learning activities, for those who want to pursue their studies further.
It is said that Samskrit is dev bhasha, the language of the Gods, and hence learning it would bring the person closer to Devalok. Learning it is a part of karma Yoga
Sri Krishna himself says no effort is wasted when those who seek Him make efforts to attain Him. This can also be said of those who make efforts to learn Samskrit, that no effort is wasted. Even if one speaks little Samskrit throughout the year, re-attending the Shibir annually refreshes the memory and the Samskrit memory is reawakened.
For more details contact   www.samskritabharatiuk.org