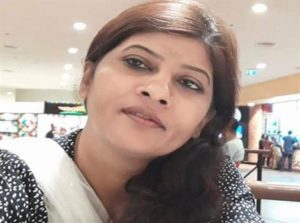 Pakistan's Senate may soon have a young Hindu woman as its member. She has done all the paperwork required for her nomination. Now the world will begin to discover her story and those of many young women in her community.
Krishna Kumari (of the Kohli community) was not even 10 years old yet when she was held captive by a landlord in the Umerkot district, near Tharparkar desert in the south of Sindh. By the time she was 16 and in the 9th class, she was a married woman already.
Her husband, however, supported her and she continued her education and went on to do her post-graduation in sociology from Sindh University. She is now a household name in Thar and its nearby districts where she has been fighting for human rights of the underprivileged, uneducated people, living in the remote areas of the Tharparkar desert.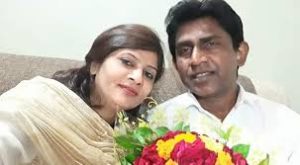 Krishna Kumari with husband Lal Chand
Krishna is now 38, and is one of the dozen candidates nominated by the Pakistan People's Party (PPP) for the upcoming Senate election in March. Her nomination makes Krishna's journey incredible at many levels.What makes Krishna's nomination incredible is the fact that she is a young woman from a minority tribe and a remote rural area where her family was tied to bonded labour. Originally hailing from the remote village of Dhana Gam in Nagarparkar, Krishna had a tough life living in Thar, as a member of the 1.8 million-strong Kohli tribe of the Hindu religion and later as a human rights activist.
She is a symbol of hope for many struggling women from rural Pakistan. The Kohli community is part of eight million Hindus living in Pakistan, according to Pakistan Hindu Council data. This constitutes only 3.8 per cent of the 210 million population of Pakistan.