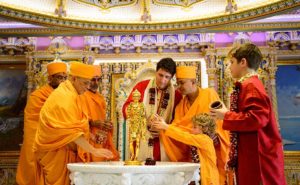 Canadian Prime Minister Justin Trudeau visited the Gandhi Ashram at Sabarmati in Ahmedabad on Monday. "A beautiful place of peace, humility and truth, that is as needed today as it ever was," he wrote in the  visitor's book at the Ashram. Trudeau visited the ashram along with his wife Sophie and children Xavier, Hadrien and Ella-Grace.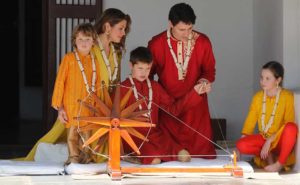 Trudeau and Sophie, as well as Xavier, Hadrien and Ella-Grace, wore Indian ethnic clothes on their visit to the century-old ashram, which was the residence of Mahatma Gandhi during the freedom struggle.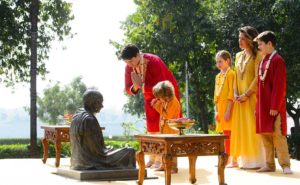 On Sunday, Trudeau and family had visited the iconic Taj Mahal in Agra and a wildlife sanctuary in Mathura.The Canadian Prime Minister, who arrived in New Delhi on Saturday, is also scheduled to visit Amritsar and Mumbai before meeting Prime Minister Narendra Modi in Delhi.