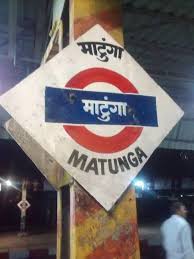 "Matunga" A Mecca for Authentic South Indian Delicacies.
A city of dreams, home to Bollywood, Stock Exchange and home to one of the world's largest slums.. the list can go on. At present, its population since 2011 census is over 19 million representing people from all parts of India, religions and ethnicity.
What can one say of this megapolis. From the iconic Gateway of India right on the Arabian Sea built in 1924 to commemorate the landing of King George V and Queen Mary at Apollo Bunder in 1911 to the ancient Kanheri caves this city has a lot to offer. I have seen many faces of Mumbai since my childhood and every visit there brings new experience and frustrations.
We are going to present a series of articles accompanied by short videos depicting less known facts of Mumbai, comprising seven islands which were offered as dowry by the Portuguese when Catherine of Braganza married to the English King Charles II.
Matunga was part of the original islands along with Mahim, developed during the 1900s to relieve the main city of congestion. Matunga always had a large South Indian population culturally rich in temples, music venues, flower market and of course many eateries especially of the Udipi variety. Matunga boasts of world famous educational centres like Institute of Chemical Technology (UDCT),  V J T I Engineering College (since 1887) , Don Bosco High School where among others, India's  famous cricketer Farokh Engineer studied.
Here is a clip lovingly filmed and narrated by an original Bombayite Mr Yeshesh Worah of a famous Matunga restaurant established in 1943, a founding place for over 3,000 similar ones all over Mumbai if not the  world.
DeshPremi