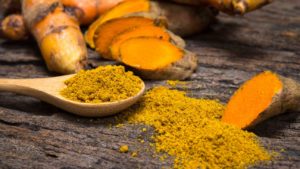 An extract from the spice turmeric could help to prevent blindness, London researchers said today.
They found a way to administer curcumin as eye drops to counter the effect of cell loss caused by glaucoma. The benefits of curcumin have long been known and it has been used in traditional medicines for centuries.
However it has poor water solubility and patients have to take 24 large tablets a day containing curcumin before useful amounts enter the blood.
 The new research, by UCL's Institute of Ophthalmology and the UCL School of Pharmacy, found a way to deliver curcumin as eye drops in tests on rats. By giving the drops twice a day for three weeks they significantly reduced nerve cell loss, an early stage of glaucoma.
About 600,000 people in the UK have glaucoma, of which a quarter have sight loss. The disease is normally caused by the optic nerve, which connects the eye to the brain, becoming damaged.
Curcumin has been used as a treatment for neurodegenerative disease and there is also hope that it may be useful to help diagnose Alzheimer's.
First author Dr Ben Davis said the results, published in the journal Scientific Reports, were "very exciting".
Study leader Professor Francesca Cordeiro said: "This shows potential for curcumin eye drops both for the treatment and identification of these devastating diseases. We believe our findings could make a major contribution."
Source Evening Standard;Ross Lydall Health Editor