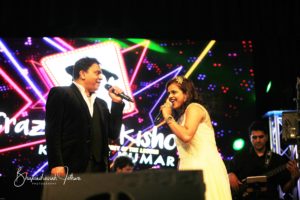 After the success of the first show in 2017, in Harrow- Crazy for Kishore is back!On 16th
June, over 700  gathered at the Ilford Town Hall to pay homage to the actor, singer, producer extraordinaire that is Kishore Kumar. With attendees coming as far as Dublin, Crazy for Kishore- A Musical Journey was a roaring success with a huge demand. Guests were delighted with a musical medley of his greatest hits sang by the voices of  a host of International Singers including Indrani Dutta, Sanjoy Dey, Ketan Kansara, Anuradha Shukla, Manisha Sharma and Chirag Rao accompanied by Kiran Thakrar- Strings Band, the audience were clapping and cheering to a  walk down memory lane. Hit after hit rang out from the Ilford Town Hall- Bollywood music was in full flow with the greatest hits of Kishore Kumar.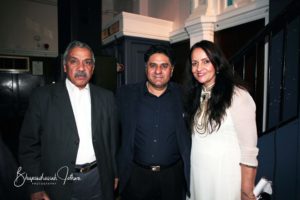 Suresh Kumar,  Chairman Indra Travel and Make My Event said. "It has been overwhelming to witness the amount of support and adulation that Crazy for Kishore Kumar- The Musical Journey, received on 16th of June 2018 at Ilford Town Hall. It was a "sold out" Concert and we had to turn people away. Attracting people of all ages and walks of lives, it was a great opportunity to meet some of Kishore's greatest fans. We wish to thank everybody that attended and supported the event.  There were young people in the audience; confirming that with each new generation- Legions of fans are attracted to the music of Kishore Kumar- The Artist of the 20th Century. "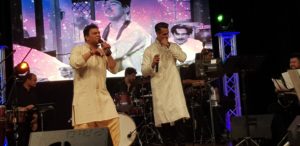 This was a full on Bollywood Concert experience with all the Thrills -high profile event with various Influencers, Politicians and Dignitaries in attendance. Cllr Debbie Kaur Thiara- Mayor of Redbridge, Keith Prince GLA member for Havering & Redbridge, Cllr Joyce Ryan -A Leading Source of Arts and Culture in Redbridge. Cllr Gurdial Bhamra, Neeraj Arora- Head of Sony TV- UK. Mr Debashis Golder Regional Manager UK/ Europe Air India.  Samson Sohail – Head of Cobra Beer. Amarpal Gaind- Head of Saregama UK HMV Records. Pandit Dinesh who actuially played Concerts with Kishore Kumar in 70s and 80s.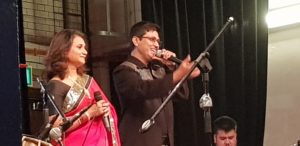 This is the first time that such an event has been held at the Ilford Town Hall. It brings together diversity and a passion for music from a  verstile audience.