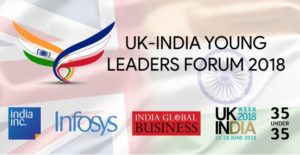 Bollywood star Vivek Oberoi and former Facebook India Boss, Umag Bedi will inaugurate the first ever India Inc. UK-India Young Leaders Forum sponsored by Infosys on Thursday 21 June at the De Vere, Latimer Estate in Buckinghamshire as part of the UK- India Leadership conclave during the India Inc. UK-India Week 2018.
The Young Leaders Forum will bring together "35 under 35" of the most dynamic and innovative entrepreneurs, City professionals and public service leaders who have been identified as playing an instrumental role in developing UK and India relations.
The theme for the Young Leaders Forum is #PositiveBritain meets #PositiveIndia and the Forum will be used to launch the UK-India Young Leaders 2025 Vision Document which will be presented to key Westminster and New Delhi Government departments. During the Forum, Delegates will present their ideas from their respective industry of expertise as to how best the millennial generation can spearhead a stronger post Brexit relationship between the two countries.
The Forum will be sponsored by global technology consulting firm Infosys.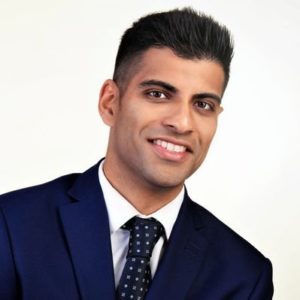 Pranav Bhanot, Co convenor of the UK-India Young Leaders Forum said "A task of setting the Young Leader 2025 vision for UK and India requires a mix of talent and we are pleased that the Forum is made up of a diverse group of dynamic, innovative entrepreneurs and sociopreneurs to kick start the UK-India Young Leaders 2025 Vision document. The task of constructing a closer relationship between the world's oldest democracy with the world's largest democracy not only requires trade deals and diplomatic pleasantries but requires the next generation of leaders from both countries to be empowered and enthused to continue developing the relationship". We hope the Forum will provide a powerful starting point".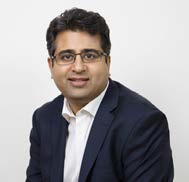 Manoj Ladwa, Founder and CEO of India Inc said "Youth is a great strength of the UK-India partnership. UK-India Week celebrates young perspectives on technological transformation, global connectivity and the growing demand for new skills. The India Inc. Young Leaders Forum provides a platform for the young leaders taking an optimistic approach, forging global ties to tackle the great challenges of our time."
"The winning partnership between the UK and India has many unbeatable opportunities for India's predominantly young demographic to forge global ties and transform global industries. Young people in the UK too are adamant that they will not let Brexit will not force globalisation into retreat but they will turn it into a catalyst for greater bilateral ties. Now is our chance to recognise these opportunities."