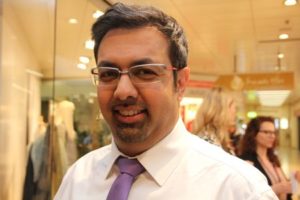 Nik Gugger, an orphan from Udipi has now emerged as Switzerland's Member of Parliament and social entrepreneur.
Born in Udipi, Karnataka, Gugger was abandoned by his biological parents almost four decades ago. He is the first Indian-origin and youngest MP in Switzerland
On May 1, 1970, a lady delivered a baby boy in Basel Mission hospital of Udupi. However, due to unknown reason, the mother deserted her baby and fled the hospital.
Later, the baby was adopted by a German Missionary couple, Fritz Gugger and Elizabeth Gugger, who used to run an orphanage in Thalassery of Kannur district of Kerala. After four years, Guggers went back to the native country of Switzerland.
However, he is hesitant to find out his biological mother. "'No mother will abandon her child without a strong reason. If I meet my mother now it will be shock to her" says Gugger, who believes in destiny.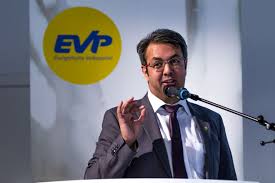 Gugger was sworn in as member of Swiss National Council in Bern in November this year. He has been elected as a candidate of the Evangelical Peoples Party. He is one of the youngest members in Swiss Parliment.
The father of three still cherishes his association with people and institutions at Thalassery, where he was raised till a Swiss couple – Fritz Gugger and Elizabeth Gugger – formally adopted him and took him to Europe.
He visited India once earlier and will be again visiting Talassery in next year during the 70th anniversary of Indo-Swiss friendship celebration.