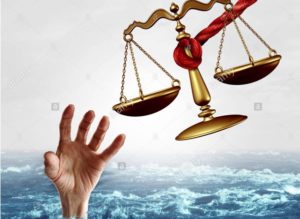 "The rule of law is at the heart of our democracy," Lord Dholakia stated during a Motion to Take Note on the 'Bach Commission, Right to Justice' report, published in September. "We are," he continued, "the envy of the world for the quality of our justice system. The right to justice is fundamental to our process of law. We cannot be at ease with ourselves if the system excludes anyone from this process because of restrictions on the provision of legal aid."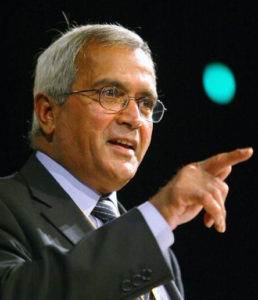 Emphasizing the importance of the report and its' findings Lord Dholakia said the: "report is a cogent and detailed review of the impact of the current restrictions on the funding of legal aid." Lord Dholakia supporting "the report's central proposals for a statutory right for individuals to receive reasonable legal assistance without un- affordable costs and for this right to be monitored and enforced by a new justice commission," urged others to support it as he argued "no one should be debarred from receiving justice simply because of their means."
Declaring an interest as president of the National Association for the Care and Resettlement of Offenders,(NACRO), Lord Dholakia averred "people who are imprisoned are particularly disadvantaged if they are unable to mount an effective challenge to abuses because they are unable to secure legal assistance and representation." Highlighting his point Lord Dholakia explained "while prisoners are allowed legal aid in cases that directly affect their liberty, in practice they have been unable to secure legal assistance on issues that have a clear relevance to the length of time they will stay in custody." Using examples, Lord Dholakia outlined how "prisoners have been allowed representation at parole hearings where their release is a possibility," but counter-intuitively "often they have not been allowed legal aid for representation at pre-tariff parole hearings which cannot direct their release but where the Parole Board can recommend that the prisoner moves to an open prison."
The effect of this situation, Lord Dholakia pointed out means "[i]f the Parole Board makes no recommendation for open conditions, this will greatly reduce the prisoner's chances of release when they reach their parole eligibility date," thus directly impacting on the time spent in prison which is material to a loss of liberty. "In most cases," Lord Dholakia stated "the Parole Board is unwilling to direct the release of a life sentence or IPP prisoner unless they have first been tested successfully in open conditions, so the decisions at these pre-tariff hearings are absolutely crucial to the prisoner's chances of release in the near future."
Lord Dholakia outlined the Court of Appeal's ruling that "the unavailability of legal aid for pre-tariff hearings was unlawful." In the judgement in April, "in a case brought by the Howard League for Penal Reform and the Prisoners' Advice Service," the Court also "took the same view of the lack of availability of legal aid for reviews of prisoners' category A status and for decisions on placing prisoners in close supervision centres."
Noting that the Government had recently decided not to appeal this decision Lord Dholakia said that nothing had been done to ameliorate the situation but he was hopeful "that the Minister will now be able to tell us when and how legal aid will be reinstated in these areas."
Pointing out how prisoners are "particularly vulnerable to injustice because they are detained behind prison walls," Lord Dholakia listed other areas also affected by the disparity in legal aid provision. These included "access to courses such as sex offender treatment programmes, courses to address violent offending, domestic violence programmes, thinking skills programmes and other programmes that can reduce an offender's risks of reoffending." Successful completion of these programmes whilst aiming to rehabilitate a prisoner are also key to demonstrating to the Parole Board a prisoner's suitability for release, moving to an open prison, or release on licence.
Another area where legal aid is unavailable is "for appeals against findings of guilt for disciplinary offences in prison." This prohibits a prisoner wrongfully found guilty of attempting to challenge the decision and Lord Dholakia backed the Commission's proposal saying: "that legal advice should be available for issues relating to prisoners' progress, access to resettlement and unlawful treatment in prison."
Finishing off, Lord Dholakia cited the lack of legal aid for families when a prisoner has died in custody. Quoting the 2015 – 2016 chief coroner's report Lord Dholakia stated: "[i]n some cases one or more agencies of the state such as the police, the prison service and ambulance service, may be separately represented. Individual agents of the state such as police officers or prison officers may also be separately represented in the same case," which is a clear 'inequality of arms' between a citizen and the state.
(Cover image=Alamy)