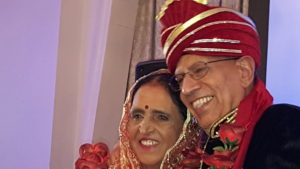 An active social worker and respected member of the Hindu community Basheshar Bhanot with is wife Krishna Bhanot celebrated Diamond Wedding Anniversary last week. Celebrations also marked 85th birthday of Basheshar Bhanot.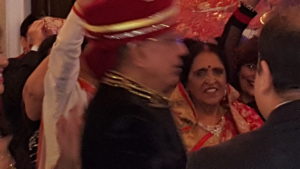 The venue was the Grade II* listed De Vere Grand Connaught Rooms. With a history dating back to 1775,
It was a grand occasion and flanked by their children, grandchildren and great grandchildren, extended family and friends, both of them were filled with joy and pride and beamed success and achievement.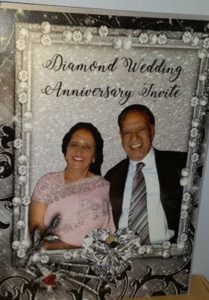 Born in Ballow Majra, Chandigarh India) Basheshar had his early education at Ambala City, graduated at Chandigarh and acquired Master's Degree in History from Camp College New Delhi.After marrying Krishna Parashar from Nairobi, they moved to Nairobi Kenya in June 1958 till 31st December 1972, before moving to the UK.
Basheshar pursued a teaching career for 35 years in a High Schools in Ilford, East London and retired in 2007.