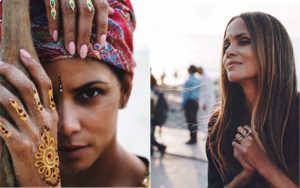 Oscar winning Hollywood actress Halle Berry is in India  to visit Kerala for Ayurveda treatment. She met Bollywood actress Dia Mirza at a suburban hotel  last Thursday, as reported by Mumbai Mirror.
The Bond girl who is on her first visit to India, spent the weekend in God's Own Country. She checked into the Carnoustie Ayurveda and Wellness Resort located at Mararikulam in Alappuzha on the evening of November 10 and left on the morning of November 12. She was accompanied by at least four friends, the resort staff confirmed to Mirror.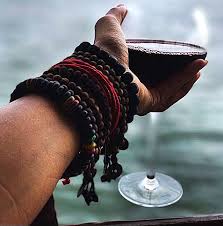 "She came here for Ayurveda treatment," a staff member informed, declining to give details whether it was rejuvenation or some other treatment. "She went around the places, including the local beach and temple. She was very happy during her stay."
Reportedly, Halle had fun dancing with the youngsters in the coastal area and even enjoyed a house boat cruise. On Saturday evening she visited the Kanichukulangara Devi temple near Cherthala in Alappuzha. Nobody recognised her and the visit was kept confidential.
The Die Another Day star posted a picture from Kerala of a hand holding a goblet with the caption, "Time to WINE down."
She landed in Mumbai on November 8 and after spending two days there she reached Kochi international airport on November 10 from where she and her friends headed to the beach resort in Alappuzha.
A little after noon on Monday she mused, "Sometimes the universe puts us in places where our souls most need to be in order to see more…", leaving us wondering about her next stop.
Source:Mumbai Mirror