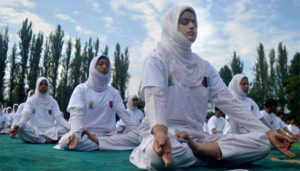 The Saudi Arabian Ministry of Commerce and Industry this week approved the practice of yoga as a sports activity, according to a social media post of Nouf Marwaai, the kingdom's first woman yoga instructor.
The approval will enable anyone to get a yoga centre/studio license and start teaching yoga as a sports service under the head of business activity.
The news of the approval was made public by Saudi Arabia's first woman yoga instructor, Nouf Marwaai. In a November 10 post on Facebook, she announced that the ministry has granted approval to practice yoga within the country.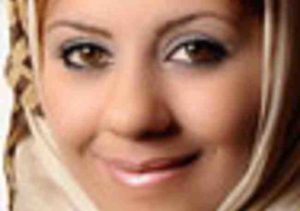 Nouf Marwaai, founder of the Arab Yoga Foundation in the Saudi kingdom, in her face book post says on November 12,"Yoga, which literally means 'union'. A union of individual with ones well being, a body to mind, emotions & soul, nation to globe has officially arrived at the sea shore of Saudi Arabia. It has crossed the boundaries of fundamentalism…ideological extremism,"
She also wrote that since, its inception in Saudi, "Yoga has observed a topsy-turvy path, with me as a medium. God gave me strength to fight all difficulties, real difficulties. God was with me as an observer and infused courage in me whenever required. Here is a day, that finally practicing yoga is no more a deviant behaviour in Saudi."