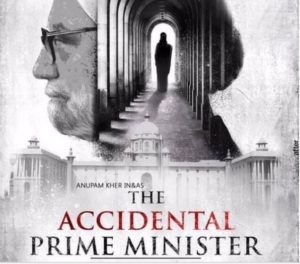 Anupam Kher will play former Prime Minister Dr Manmohan Singh in  a film adaptation of Sanjaya Baru's book, The Accidental Prime Minister. Kher also tweeted the first poster of the film on Wednesday.
The film is based on a memoir written by Mr Singh's former aide Sanjay Baru.
The book takes a critical view of Mr Singh's first stint as PM between 2004 and 2008. The former prime minister has not made any statement on the film.
Even the CBFC chief Pahlaj Nihalani saw the announcement and was very happy for Kher.
Says Nihalani appreciatively, "He's such a versatile actor. At the age of 28 he had played an old man so brilliantly in Saaransh. I am sure he will do full justice to Manmohan Singhji's character, though it would have to be more expressions than  words. As we all  know, Manmohan Singhji hardly speaks. I am sure the dialogue writer would not have much to contribute
"The makers of The Accidental  Prime Minister – producer Sunil Bohra and Ashoke Pandit, would have to get an NOC (No Objection Certificate) from Manmohan Singhji, Sonia  Gandhiji and all the other real-life politicians who are part  of the narrative. This rule  applies without fail. There are no  exceptions.  And although my current tenure as the CBFC chairperson ends in January 2018 and this film will come up for censorship after that, I am sure the guidelines regarding biopics would remain unchanged."
 Mr Kher has often criticised the Congress party, which was voted out of power in 2014.
He told the Economic Times that acting the "role of anyone in contemporary history" was "extremely challenging".
"But as I have always reveled in challenges, right from my first film Saaransh (Summary), I look forward to the experience of portraying PM Manmohan Singh," he said.