London's biggest Indian cultural extravaganza is back for a third year in a row promising colour and equality!
'India Bazaar', organized by Indian Ladies in UK – Britain's largest community group for migrant Indian women – will host its annual Indian showcase on 14 October,2018 at the London Irish Centre in Camden.
Since its launch in 2016, India Bazaar has drawn thousands of people to enjoy a day of Indian culture, food and handicrafts in the heart of London, whilst also contributing to the empowerment of women of Indian origin in the UK.
The event is unique in that it fuses the vibrancy of India with a range of food stalls, handicraft shopping, cultural performances and a fashion extravaganza with encouraging entrepreneurship among first generation migrant women who often accompany their partners to the UK on dependent visas.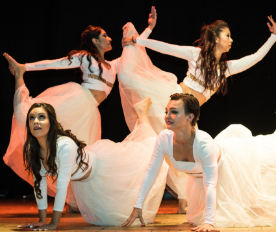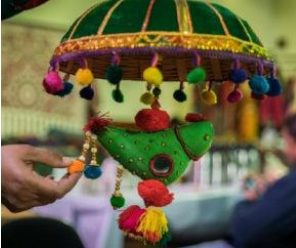 This year's event also promises an opportunity for Indians from around the UK to celebrate traditional Indian festivities as India Bazaar 2018 coincides with Durga Puja, Navratri, Karvachauth, Diwali and Bhaiya Dooj.
The big highlight this year will be a fashion show featuring 'Real Women' – models of all age, shapes and sizes showcasing diverse culture and fabrics of India.
Entrepreneurship remains the key component of the event – empowering first generation migrants who find themselves as housewives or homemakers in an alien country to take control of their lives by infusing it with a purpose, in the process promoting their beloved home country.
Stalls feature ethically sourced products – from handicrafts through handlooms to organic food and cosmetics – which also have the involvement of women in their creation.
The stalls are a means of encouraging entrepreneurship among first generation migrant women who have settled in the UK, often as spouses of working partners.
The women, who hail from all corners of India, are encouraged to promote their own unique culture through their stalls and to find their own standing in life in the UK by tapping into their entrepreneurial skills.
The diversity of the offerings and the entrepreneurship theme showcase the twin-fold aims of Indian Ladies in UK – Unity in Diversity and empowering women.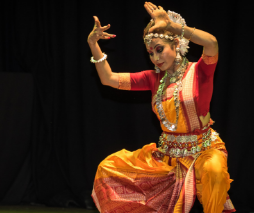 Founded in 2015, ILUK is a not-for-profit organization made up of more than 28,000 first generation migrant Indian ladies in Britain.
Founded as a Social Media network aimed at promoting Indian culture in the UK, the group has now become the leading advocacy group for migrant women who have fallen victim to domestic violence, dowry abuse and spousal abandonment.
In May this year, ILUK was invited by Indian Foreign Minister Sushma Swaraj to participate in a conference of organizations that help NRI's in distress.
In April the group was invited to meet with Indian Prime Minister Narendra Modi during his visit to the UK to discuss the group's work.
Indian Ladies UK (ILUK) members represent the entire socio-economic spectrum and include medical professionals, lawyers, accountants, bankers, IT professionals, activists, media professional and others representing every corner of India.
All of the group's efforts are funded by its members as well as community events such as 'India Bazaar'.  Members also provide their expertise and services – be it offering accommodation to domestic abuse victims unable to find help from local authorities to offering legal advice and financial help.
Tickets can be purchased here: https://www.tickettailor.com/events/indianladiesukmembership/195380