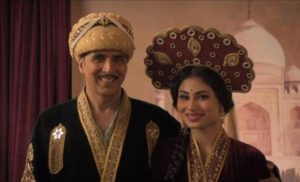 Megastar Akshay Kumar is once again inducing waves of worldwide intrigue, patriotism and unity with his unique drama GOLD pulling on a range of emotions to remind us of the painful divide of partition and how its brutality tore India apart, before two cultures were united as one through hockey. With raw passion, sentiment and pride forming the nexus of a film which delves beneath the realms of an ordinary sports spectacle, GOLD takes audiences on a powerful journey back in time as the era of Pakistani-India divide is brought to the fore.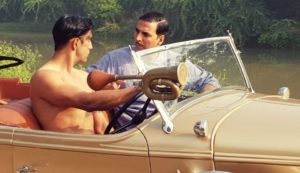 GOLD highlights the segregation and desolation which cast woe amongst a group of former teammates, isolated by political tensions following the declaration of independence for the nation of India in 1947, only to be brought back as one by their love of sport. Audiences see a united bond between brotherly-like peers as the Pakistani Olympic team cheer their Indian counterparts on in their first independent Olympic final (and triumph) against their former rulers – Great Britain. A sign of solidarity to raise the hair on your arms and warm your heart, the team work between the two nations demonstrates how the power of brotherhood transcends beyond that of conflict.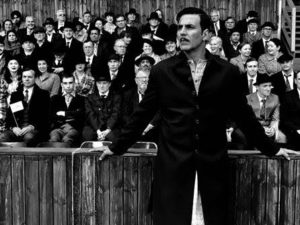 GOLD showcases India winning its first gold as a free nation, at a time when many had questioned their ability and integrity to emerge from the shadows of their British rulers to show the world what they can do as an independent nation.
 Moments like this make GOLD a film unique to any other, proving to be far deeper than a regular a sports drama. An acclaim surely worth its weight in gold.
GOLD is inspired by true events and people, of India's first gold medal win as an independent nation at the 1948 Olympics in London. Tapan Das (Akshay Kumar), the team manager, leads the charge to assemble the country's first all-Indian hockey team. His aim is to beat the Britishers at their own game, on their own turf.
GOLD is an inspirational story of a team that fought all odds to bring their nation hope, pride and respect.