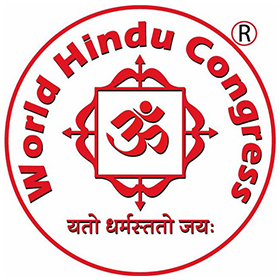 The World Hindu Congress (WHC) is a global platform for Hindus to connect, share ideas, inspire one another, and impact the common good. It offers Hindus an opportunity to introspect towards improvement and tap into our collective resources to seek tangible solutions to the most pressing issues of our age.
Held once every four years, WHC's seven parallel conferences showcase how the values, creativity, and entrepreneurial spirit of the global Hindu community find expression in a variety of spheres, including economic, education, media, organizational, and political, as well as the unique leadership and contributions of Hindu women and youth. WHC also serves as a platform to address critical issues impacting Hindus worldwide, including human rights, discrimination, and cultural assaults.
Hindus have faced insurmountable odds over the last several centuries, yet have been able to nourish and sustain Hindu civilization. Thus, it is incumbent upon this and future generations to build upon their legacy. WHC seeks to rise to this call.
Why World Hindu Congress?
When people are able to come together on a shared platform for a shared purpose, inspired by shared values, only good things happen. But such opportunities for Hindus, specifically, have been few and far between. The World Hindu Congress seeks to change that.
In the past, Hindus have held a number of forums and conferences intermittently. But the outcomes of resulting resolutions and implementation of action plans have been sporadic at best. Many of these events never covered dimensions critically important to Hindus such as education, media, politics, and economy with regularity. Moreover, not many of these events were cross-dimensional in nature.
Hindus have both spiritual and secular needs. Unfortunately, many of the secular needs and challenges have been left for others to handle. The WHC seeks to fill in this very important gap.
The World Hindu Congress is an informal organization organized by World Hindu Foundation. But it is dependent on the efforts of volunteers representing Hindu organizations from around the world. Each Congress will be held in a different part of the world. All Hindu organizations, associations, and institutions are encouraged to participate and invited to become partners in World Hindu Congress.