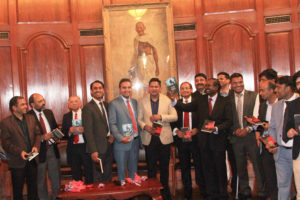 Indian Chamber of Youth Entrepreneurs (ICYE) celebrated its First Anniversary at India House, High Commission of India on Friday 18th May. There was a resounding turnout of two hundred young Entrepreneurs, professionals and students from the Indian Diaspora in the United Kingdom. The event involved key dignitaries such as the Rt Hon Lord Swraj Paul, Dr Rami Ranger CBE, who praised the efforts of young members from ICYE. Lord Paul  said that they were an asset to both UK and India and offered his blessings, good wishes and support to these youngsters. Dr Rami Ranger CBE a renowned and successful Entrepreneur further motivated the members and audience for future success.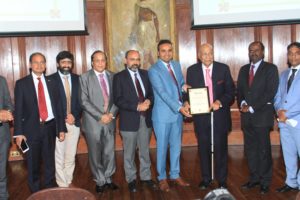 As part of the program members of ICYE reflected on the work that they had undertaken over the year to include social work and entrepreneurial activities such as Mentoring programmes, Research Center in Pune, etc… Mr Rajan (Minster of Coordination, at High Commission) reflected on ICYE's 'hard-work'. Mr Ashok Harsh who has been a great supporter of ICYE from its beginning came from Mumbai to attend the celebrations and support ICYE for reaching its first milestone.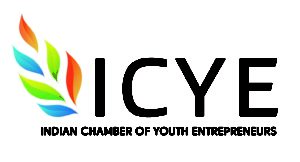 ICYE is keen to develop links between Indians in the UK and in India and to this effect there were talks on the "Ease of Doing Business in India", and  Mr Manish Singh (Minister of Economic Wing)  spoke about various steps taken by the Government of India to achieve this initiative alongside Mr Amdekar (Entrepreneur) , Mr Goel (Business Lawyer)  and Dr Kavarthapu (Chairman of BICAP) touched various vital aspects related to this topic. The audience enthusiastically took an active part in the discussion.
Additionally, ICYE is working in the areas of social welfare and to this effect two presentations were made regarding security. Mr Sanjay Kumar (Indian Police Service) specializes in Cyber Crimes explained the importance of Cyber Security and how the parents should care about the safety of their children in the rapidly growing Digital world. Mr Kumar promoted his book (2017) 'Is your child safe' published by Olive Publications. A second presentation involving a live demonstration of phone hacking was made by Mr Amit Dubey (Cyber Security expert) whose  book (2017) 'Return of the Trojan Horse' reflects on cyber security and personal safety .
ICYE is led by the President Mr Tej Sekhon who praised and thanked the team – Ganesh, Satheesh, Pavan, Oswin, Harish, Madhuresh, Santosh, Harendra, Inder, Shaheen and Siddharth who worked tirelessly to make the event a great success. The evening concluded with a fine meal in Nehru hall.
All the Dignitaries were felicitated by the Core team of ICYE. The event was a great treat to young entrepreneurs, professionals and youngsters from the Indian Diaspora in UK. Also plans for future events were decl