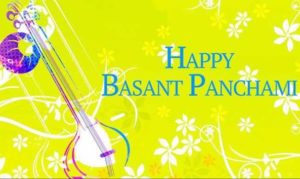 NEW DELHI:  President Ram Nath Kovind, Prime Minister Narendra Modi, Congress President Rahul Gandhi and other political leaders on Monday greeted the nation on Basant Panchami and Saraswati Puja. West Bengal, in particular, celebrates the day with great joy as the day is part of Bengal's culture. With elections just around the corner, West Bengal has become politically important for the BJP. Party's state leaders have asked the local party leaders in different parts of the state to associate themselves with or organise community Saraswati Puja at various places.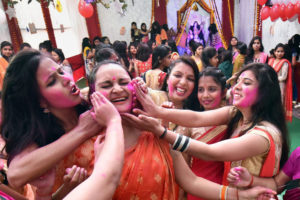 Students of Magadh Mahila College play with colours on the occassion of Basant Panchami in Patna. (Image: PTI)
On Monday, President Ram Nath Kovind said in a tweet, "Greetings to all fellow citizens… May this festival, which celebrates learning, spur us to expand the frontiers of education and knowledge in our families, our society and our country."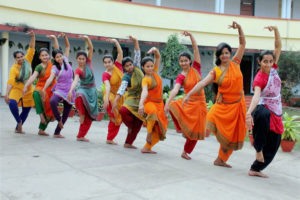 Girls dance during an event to celebrate Basant Panchmi in Varanasi. (Image: PTI)
Modi prayed for a happier society on the auspicious occasion. "Greetings on Basant Panchami. I pray that this auspicious occasion makes our society…even more harmonious. May the blessings of Maa Saraswati always remain with us and bestow us with wisdom."
Gandhi greeted the nation with "Happy Basant Panchami to all" in a tweet.
Vasant Panchami has a specific meaning: Vasant means "spring" and Panchami means "the fifth day." Vasant Panchami falls on the fifth day of spring.
Vasant Panchami is celebrated every year on the fifth day of the bright half of the Hindu luni-solar calendar month of Magha, which typically falls in late January or February. It is treated as the start of spring, though it is generally winter-like in northern India, and more spring-like in central and western parts of India.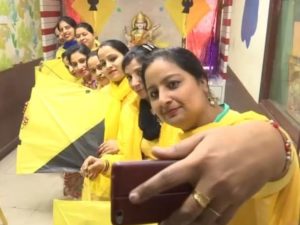 Celebrations across Punjab
The festival is particularly observed in the north, central and western parts of India and Nepal. It has been a historical tradition of Sikhs as well.
On the island of Bali and the Hindus of Indonesia, it is known as "Hari Raya Saraswati" (great day of Saraswati). It also marks the beginning of the 210-day long Balinese Pawukon calendar.