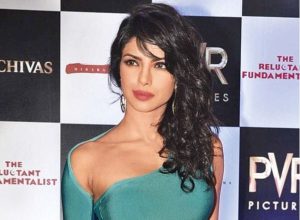 Bollywood actress Priyanka Chopra will be bestowed a doctorate degree by Bareilly International University.
The Quantico star hails from the Uttar Pradesh town. The University chancellor Keshav Kumar Agrawal will honour the actor with a degree on Sunday in a ceremony. The event will also see the attendance of Union Environment Minister Harsh Vardhan and Uttar Pradesh Finance Minister Rajesh Agarwal.
The Bajirao Mastani actress will also be presented with a memento by the chancellor. PeeCee would be reportedly visiting her hometown after almost five years.
Confirming the news, the actress' mother Madhu Chopra said, "It gives me immense joy and satisfaction that Priyanka's work for various social causes is being appreciated and felicitated. She justifiably deserves it. May god bless her and give her the strength to do good for those who are less fortunate."
Unfortunately, Priyanka Chopra's private jet didn't get clearance to fly here from IGI Airport in Delhi due to dense fog.
While waiting at the airport, the actress kept posting messages on Instagram and Twitter on how bad weather was preventing her from visiting her hometown Bareilly.Chopra was supposed to reach Bareilly by air to attend the convocation ceremony of Bareilly International University, where she was to receive an honourary doctorate in fine arts. Along with her mother Madhu and brother Siddharth, she reached Delhi airport at 10 am and waited for clearance till 2:50 pm.
On Twitter, Chopra requested "weather gods and goddess, please do your thing and clear the skies. I really need to get to Bareilly!" She later posted two pictures on Instagram and wrote "All dressed up and nowhere to go! I don't wanna miss today." After waiting for almost four hours, Priyanka tweeted, "I can't believe the ATC won't let me take off, saying it's not safe. My heart is breaking. This was supposed to be such a special moment. I actually may miss it." 
The actress was the only female actress to find a spot in the top 10 Indian Celebrity List 2017.