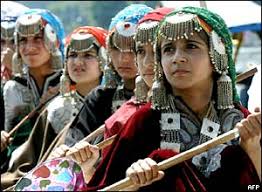 Advocate Ashwini Kumar Upadhyay, filed an appeal under the Public Interest Litigation (PIL) to declare that  Hindus are minority in  eight Indian states (Jammu and Kashmir, Punjab, Lakshadweep, Mizoram, Nagaland, Meghalaya, Arunachal Pradesh and Manipur) but their legitimate benefits are being siphoned of arbitrarily to the majority, because of non-identification and non-notification of minorities at the State level.
"The Union Government offered 20,000 scholarships in field of technical education for minority students. In J&K, Muslims are 68.30% and government allotted 717 out of 753 scholarships to Muslim students, but none to Hindu students," the petition said.
As per a 1993 notification by the Centre, Muslims, Christians, Sikhs, Buddhists and Parsis were granted minority status in India and Jains were added in the list in 2014.
According to  2011 Census,  Hindus are minority in eight States i.e. Lakshadweep (2.5%), Mizoram (2.75%), Nagaland (8.75%), Meghalaya (11.53%), J&K (28.44%),Arunachal Pradesh (29%), Manipur (31.39%) and Punjab (38.40%).
Muslims are majority in Lakshdweep (96.20%) and Jammu & Kashmir (68.30%), and there is significant Muslim population in Assam (34.20%), West Bengal (27.5%), Kerala (26.60%), Uttar Pradesh(19.30%) and Bihar (18%).
But The Supreme Court on Friday declined to entertain a petition but the bench headed by Justice Ranjan Gogoi said that issue needed to be decided by National Commission for Minorities.