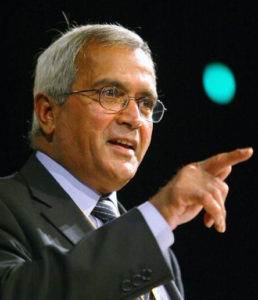 Liberal Democrat peer Navnit Dholakia has been appointed as the Party's special trade, cultural and political envoy for Asia.
Vince Cable, Leader of the Liberal Democrats, has created the role as part of a wider mission of strengthening links between the Liberal Democrats and Asian communities in Britain.
Vince Cable said:
"I have been convinced for some time that the Liberal Democrats needed someone to build better and stronger relations between the Liberal Democrat Party and Asian countries.
"We have, in Navnit Dholakia, someone who enjoys enormous respect among all Asian communities here in Britain.
"I believe that he is ideally placed to nurture and promote fruitful relations at every level with countries with which we share many common values and with whom we can build strong ties to our mutual benefit."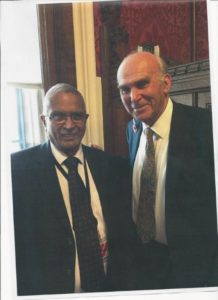 Lord Dholakia with Vince Cable
Lord Dholakia added:
"It is truly humbling for me to be asked to take on this task by Vince Cable. It would fulfil a lifetime's ambition if I could help strengthen the friendship between Britain and all Asian countries.
"We can do much working together in a troubled world to promote a brighter future, not least for the young people in the UK and across Asia."
Lord Dholakia has been a Liberal Democrat Life Peer since 1997 and Deputy Leader of the Liberal Democrats in the Lords since 2004.
He has previously worked for the Commission for Racial equality and was a member of the Commission on the Future of Multi-Ethnic Britain run by the Runnymede Trust.