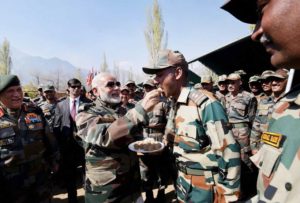 Many politicians chose to celebrate Diwali this year with the Indian troops . Whilst the Prime Minister spent his fourth successive Diwali with jawans on the border,Defence Minister Nirmala Sitharaman's visited Andaman and Nicobar Islands.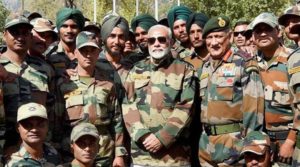 Prime Minister arrived at Gurez and was there with the soldiers for two hours in the remote valley, which is close to Pakistan-occupied Kashmir and has witnessed several gunfights with militants in the past few decades. Indian Army Chief General Bipin Rawat and other senior army officers were also present on the occasion.
Modi offered sweets and exchanged greetings with jawans. The PM said like everyone else, he too wished to spend Diwali with his "family". "I consider the jawans of the armed forces as my family," Modi said, adding he gets new energy when he spends time among the jawans. The Prime Minister also appreciated their penance and sacrifice amid harsh conditions.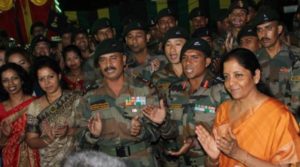 Defence Minister Nirmala Sitharaman celebtated Diwali with the troops and their families at Andaman and Nicobar's Brichgunj Military Station .