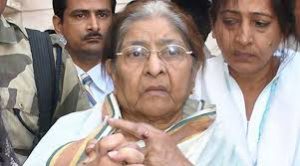 NEW DELHI: The Gujarat High Court on Thursday rejected Zakia Jafri's plea seeking investigation into and action against then-chief minister Narendra Modi and 57 others for a larger conspiracy in the 2002 riots in the state.
Rejecting the petition filed by Jafri and activist Teesta Setalvad's NGO Citizen for Justice and Peace, the high court ruled that there was "not a larger conspiracy" in the riots.
Justice Sonia Gokani observed that the issue of conspiracy was squarely dealt with by the special court that conducted the trial in Gulbarg Society massacre case.
The court, however, allowed Jafri to challenge the lower court's decision, which said that it had no power to direct the SIT to probe the case further. Jafri, whose husband, former Congress MP Ehsan Jafri, was killed in the Gulbarg Society riots, had challenged a lower court order that upheld the clean chit given to Modi and other politicians and bureaucrats by the SC-appointed special investigation team (SIT).
The petition also sought the high court's direction for fresh investigation into the matter.
The SIT submitted before the high court that its probe was conducted "under the Supreme Court's watchful eye," and that its report was largely accepted by all.
The SIT's closure report, filed on February 8, 2012, had given a clean chit to Modi and others. In December 2013, the metropolitan magistrate's court in Ahmedabad rejected Jafri's petition against the report, after which she moved the high court in 2014.