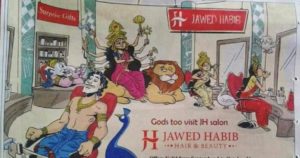 Hairstylist Jawed Habib, known for his line of hair salons across the country, recently had an ad put out in his company's name for the upcoming Durga Puja, which did not go down well with some people.
The print ad showed Goddess Durga, along with her children Kartik, Lakshmi, Saraswati and Ganesh, having a relaxing day at Habib's beauty parlour. The tag said, "Gods too visit JH salon."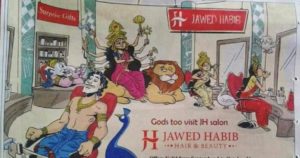 The sight of the goddesses and gods putting on make-up and counting money hurt the religious sentiments of many, and they made their anger clear on social media.