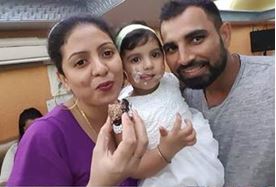 Mohammed Shami has had his run-ins with the self-appointed gate keepers of morality and religion. His posts have attracted negative comments before, mostly for his wife's choice to not wear a hijab. This was the case once again when the Indian pacer posted images of his daughter's second birthday celebrations on his social media handles.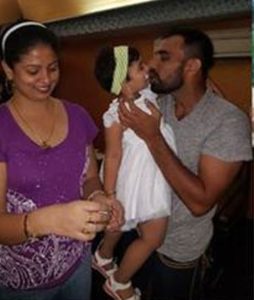 It was on Facebook that the internet's moral watchdogs brought out their ammunition. "Sad to see your wife without hijab. my dear shami sir do not look at the smallness of the sin, rather look at the one whom you are disobeying," Sharun Km from Kunnamkulam posted with a hashtag #GoToHell," said one comment. "Do u want to please right wings by not wearing hijab nd celebrating birthday," said another.
There were also comments that stated that celebrating birthdays "in this manner" is against the religion. At the same time, there were many who wished Shami well and also slammed the trolls. Recently, Irfan Pathan had drawn the ire of trolls for posting an image with his wife. Pathan was ridiculed for not only uploading picture of his wife, in which half of her face is visible, but also for wearing nail polish. The picture, in which Baig is covering her face, drew flak from fans on Facebook. Pathan is being ridiculed for 'letting her show her arms and part of face.'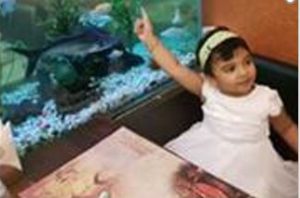 Shami had earlier given a taut reply to internet trolls. After he was ridiculed for his wife's attire in a post made in 2016, Shami put up another post in which he said, "Very good morning. Har kisi ko jindagi mai mukam ni milta, kuch kismat wale hi hote hai jinhe ye nasib hota hai.! jalteee rahooooo… Ye dono meri zindage or life partner hai me acha trha janta hu kiya karna hai kiya nahi. hame apne andar dekhna chahiye ham kitne acche hai. (Not everyone achieves milestones in their lives, there are only some lucky ones who achieve it. Stay jealous. These two [referring to wife and daughter] are my life and my life partners. I very well known what I'm supposed to do and what not. We should introspect on how we are as human beings)."
Mohammed Shami is part of the Indian squad that tours Sri Lanka for a three-match Test series. The first match starts on July 26.
Sourrce:Indian Express