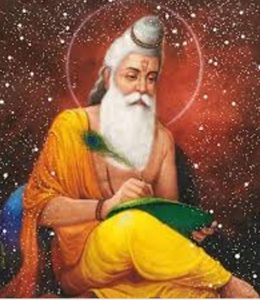 Hindus, today,  all over the world  celebrate Guru Purnima. Guru Purnima is basically a way by which students show their love and gratitude towards their Guru or the teacher. The festival is celebrated on the first full moon day of Ashaadh or according to the English calendar, the month of July.
According to what Indian Shastra says, the word Guru is derived from two Sanskrit words "Gu" and "Ru" of which the former means ignorance and darkness in a person and the latter means someone who removes that darkness from the person. So the word Guru means the person who removes the darkness and ignorance from someone. According to the Hindu shastra, the festival of Guru Purnima is celebrated to mark the birth of Guru Vyas. Guru Vyas is the person who wrote the 4 Vedas, 18 Puranas and the Mahabharata.
The day is also observed by devotees who offer pujas to their beloved Gurus. The auspicious day of Guru Purnima has a great significance as everybody knows that the role of a Guru in real life is very much important. On this day Hindus show much respect to their gurus. Several programs and cultural performances are organised by spiritual organisations on this day.
The Buddhists, on the other hand, celebrate this day to honour their leader Lord Buddha who delivered his first Sermon on this day at Sarnath after having migrated from Bodhgaya with 5 of his disciples. They meditate on this day and read the teachings of Lord Buddha. They also observe "upostha" which is a Buddhists tradition followed on this day.
We celebrate the Guruhood- who lives with us like our shadow, loves us and guides us for the betterment of us. Without Guru, we won't be what we are. Of course our first Gurus are our parents as they play many such roles but still, our teachers always hold that important role in our lives who are the reason behind our blessings and success.