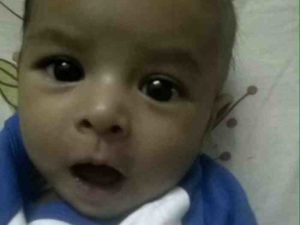 Four-month-old Pakistani child Rohaan, who is in need of urgent medical attention for a heart ailment, arrived with his parents in India for treatment on Tuesday — all thanks to External Affairs Minister Sushma Swaraj's intervention. The Minister, responding to Rohaan's father Kanwal Saadik's appeal for help, granted medical visa to the child despite restrictions on the same. In the face of heightened tensions between the two neighbouring nations, the Indian government had announced that only those medical visa applications that are recommended by Pakistan's foreign affairs advisor Sartaj Aziz would be considered.
Expressing gratitude to Swaraj, ANI quoted Saadik as saying: "I appreciate EAM Sushma Swaraj, she helped me a lot." Rohaan has a hole in his heart and will now be treated at Jaypee Hospital in Noida.
Saadik had recently taken to Twitter to inform Swaraj about his child's critical condition and that he was not being granted a medical visa owing to the strained relationships between India and Pakistan.
Saadik received a positive response from Swaraj who said the political issues between the two nations will not stand in the way of the child's treatment and assured him of the medical visa. He had tweeted: "Why my bud suffers for medical treatment!! Any answers Sir Sartaaj Azeez or Ma'am Sushma??" to which the External Affairs Minister had replied, "No. The child will not suffer. Pls contact Indian High Commission in Pakistan. We will give the medical visa."
Reportedly, paediatric cardiologist Ashutosh Marwah will first treat Rohaan, following which he will undergo a heart surgery that will be carried out by paediatric cardiac surgeon Rajesh Sharma.