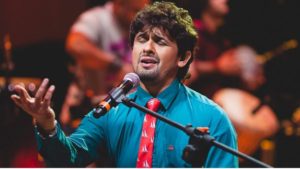 Social media users were in for a shock on Monday morning when singer Sonu Nigam wrote a series of tweets that questioned the need for mosques in India to use a loudspeaker while calling out for daily prayers to devotees . Seemingly annoyed by the sound of Azaan (call to prayers in a mosque), Sonu tagged it as "forced religiousness" and wrote, "God bless everyone. I'm not a Muslim and I have to be woken up by the Azaan in the morning. When will this forced religiousness end in India."

Clearly, Sonu didn't see what was coming his way next, as he continued posting a series of controversial tweets, for which he drew flak from his fans and followers that called him all sorts of names for being "insensitive" and "derogatory".
The singer added in his next tweet, "And by the way Mohammed did not have electricity when he made Islam.. Why do I have to have this cacophony after Edison?" This was followed by yet another blunt statement saying, "I don't believe in any temple or gurudwara using electricity To wake up people who don't follow the religion . Why then..? Honest? True?" He concluded saying, "Gundagardi hai bus."
While his tweets triggered a fresh row on social media with Twitterati slamming him, people from the film industry feel that it's a democratic country and everyone is entitled to share their own views. Actor Anupam Kher was visibly surprised to learn that these tweets were posted on Sonu Nigam's verified Twitter page. Filmmaker Mahesh Bhatt told us in a text message, "This is an 'engineered' affair. I refuse to be part of this silly conflict. It is also as old as hills." Here's what people from the music fraternity has to say about Sonu's tweets: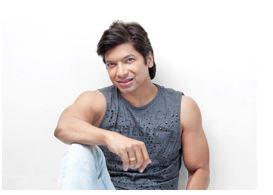 Singer Shan says "I support what he has tweeted, not because he is a friend but because he is right. The law of the land is equal to all. People should be considerate towards each other. Be it Azaan or Hanuman Chalisa jaap or for any other religious practice, one must understand that noise pollution must be curtailed. Everyone has the right to enjoy their festivals and practice their religion but not at the cost of disturbing others," says the singer adding that he is also against religious processions during various festivals as that leads to conjestion and disturbs daily life."
And this is what sufi singer Kailash Kher said " Sonu has highlighted an important aspect of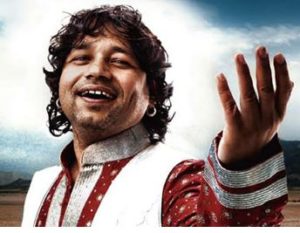 our life. Inhoney yeh bahut gehri baat boli hain. I think we can't impose religion on anyone. Humanity is the biggest religion. You will see people preaching love and harmony but how many of us follow it? I guess proper education is the need of the hour and that can only help people realise that we should give more importance to humanity and not religion. We all talk about change that we want to bring or have brought, but mujhe lagta hain abhi kuch bhi nahin badla hain. Badlao andar sey aani chahiye jaise Kabira ne bhi bola hain.