A senior Government of India delegation led by Hon'ble Minister Mr. Dharmendra Pradhan, Ministry of Petroleum and Natural Gas, and other Government of India dignitaries organized an interactive meet for Discovered Small Field Bid Round 2016 in London on 12 September 2016.
Speaking on the occasion, the Hon'ble Minister informed an enthusiastic and impressive audience of oil majors, financiers, service companies of the Government's overall policy framework with particular focus on the petroleum and natural gas sector. He stressed PM Modi's intention to make India investor friendly and a destination for safe investment. He made a strong pitch to investors to partner in India's growth story.
Several presentations were made a part of the Road Show to highlight details of policy reforms, the improvements on ease of doing business, the regulatory and tax innovations and the specific attractiveness of the present bid.
The Hon'ble Minister Shri Dharmendra Pradhan inaugurated the physical data room at London through remote access to facilitate investors to access technical data for offered fields, which would be operational from 13 September 2016. Besides the provision of physical data room at Noida and Virtual Data Room details were also provided to the prospective bidders. The facility of a facilitation cell to answer the queries of prospective bidders was also discussed, having solved over 300 queries so far.
Background
The Indian economy has been growing dramatically with a GDP of 7.6% FY 2015 – 16. Under the dynamic and visionary leadership of Honorable Prime Minister, Mr. Narendra Modi, various initiatives such as Make in India, Digital India, Skill India and Start Up India have been introduced. These initiatives have completely changed the face of the Indian economy with India being first among world's most attractive investment destinations and features among the world's best countries to invest in. With the growing economy, the demand for energy in India has increased manifold and is predicted to increase even further in the coming years, thereby, placing an enormous demand on its energy resources.
In line with Honorable Prime Minister's vision of reducing import dependency on oil and gas by 10% by 2022, the Government of India is offering 46 Contract Areas consisting of 67 small fields across 9 sedimentary basins for exploration and production of oil and gas in India under a liberalized policy regime.
Directorate General of Hydrocarbons (DGH), the technical arm of the Ministry of Petroleum and Natural Gas is inviting bids for these areas which hold 625 Million Barrels of Oil and Oil Equivalent Gas (O+OEG) in-place volumes, spread over 1500 sq. km. (in 26 On land, 18 Shallow water and 2 Deep water areas).
Several key features of the bid round were discussed such as single license for extraction and production of all types of hydrocarbon resources based on the Revenue Sharing Contract Model freedom in pricing and marketing for oil and gas produced and various fiscal incentives such as no oil cess, exemption of custom duty and graded royalty rates.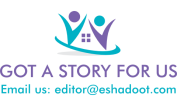 @Eshadoot 12 Sept.2016