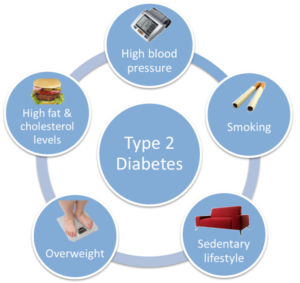 Living with Diabetes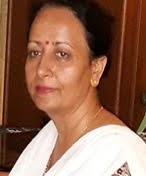 By Dr. Sudha Vashisht
Diabetes is the inability to regulate and maintain blood glucose within a narrow range.  Diabetes is commonly known as 'sugar' in the Indian community. I often hear people say 'I have sugar' and they mean they have a high glucose (sugar) level in their blood.
There are 2 types of diabetes-
Type 1 affects mainly children and requires insulin treatment.
Type 2 affects the older age group, commonly affects people older than 40. However, it is increasingly being seen in teenagers. Type 2 diabetes can be treated with diet, exercise, tablets and insulin.
I will focus on Type 2 diabetes in this article.
Type 2 Diabetes accounts for 90% of all diabetes. There are 3 million people with diagnosed diabetes in the UK, and 850,000 people with undiagnosed diabetes. It is estimated that there will be 5 million people with diabetes by 2025 in the UK.
Diabetes may cause the typical symptoms of thirst, frequent passing of urine tiredness, weight loss, or early diabetes may cause no symptoms. Diabetes is usually diagnosed by doing blood tests.
Most people know diabetes is linked to obesity especially abdominal obesity and a rich diet. It is also more common in Asian people, 5 times more common, and is linked with a sedentary lifestyle. It increases with increasing age.
The complications of diabetes eventually affect every cell, every organ and every function of the body.
Diabetes in pregnancy causes increased risks for the mother and the child. The diabetes may 'clear' after delivery of the baby, but the mother is at higher risk of getting diabetes in later life.
How to reduce the risk of getting diabetes
The main way to reduce the risk of diabetes is to never become obese, especially around the stomach area, and to be physically active.  The body mass index BMI is a measure of weight to height and a BMI of more than 25 is classified as overweight. The high calorie diet, high carbohydrate, high fat diet that the modern person eats increases the load on the pancreas and the body cannot maintain the glucose level within a narrow range.
Sedentary lifestyle encourages obesity and hence increases the risk of diabetes.
The increased genetic risk in some families and in Asians, and the fact that diabetes increases with age are factors that cannot be modified.
Diabetes, poorly controlled and well controlled will affect every organ in the body. Poorly controlled diabetes will definitely increase complications early and cause early death.
People can look after their diabetes with a good healthy diet, exercise and medications and feel quite well. After the initial diagnosis and the eagerness to fight diabetes, it is known that people slip into previous habits and the previous lifestyle after about 2 years.  So, it's really important to keep the momentum going with the diet and exercise routine. Making changes will help you, your family and the next generation. It's not so easy, especially at celebration times and festivals. There is just too much tasty and tempting food to resist.
In addition to the above, regular yoga and eating bitter Kerala, or taking the juice of Kerala can help diabetes. Ayurveda has a lot of advice about a healthy lifestyle and weight reduction.
If you have diabetes, or are at high risk of getting diabetes, go and measure your weight and your waist circumference and see your doctor. Ask your doctor what your blood glucose result is. Ask him what your HbA1c or IFCC is. If you do not have diabetes your fasting glucose will be below 6 and the IFCC will be below 42. If you have diabetes, monitor what your glucose levels are and what they should be. Check what the IFCC is at every visit at the GP.
Things to do
Keep a good diet and exercise regime.
Know your weight and waist circumference.
Do not smoke
Get your blood pressure checked.
Get your cholesterol levels checked and know what they are.
Alcohol has a lot of empty calories.
There is a lot more to learn about and write about diabetes.There are many resources that give information about diabetes.
www.nhs.uk has a lot of information and advice about diabetes.
www.diabetes.org.uk is a really good website, where you can work out your risk of diabetes. It is a must join for diabetics and those at risk of getting diabetes.