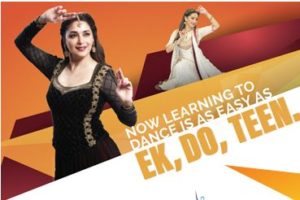 India's leading Direct-to-Home television provider, Dish TV, lists GDRs on London Stock Exchange
$2.2 billion merger between Dish TV and Videocon d2h creates a leading DTH service provider in India
Resultant entity from the merger – Dish TV lists GDRs on London Stock Exchange; Videocon d2h delists ADSs from Nasdaq
Reinforces London Stock Exchange's status as India's funding partner of choice
London Stock Exchange Group today welcomes Dish TV's Global Depository Receipts (GDRs) to trading on the Professional Securities Market. This follows the completed merger between Dish TV and Videocon d2h, creating a leading Direct-to Home (DTH) television service provider in India, valued at over $2.2 billion and serving over 29 million subscribers.
Dish TV has admitted 277 million GDRs to trading on London Stock Exchange today. The company has a market capitalisation of approximately $2.2 billion, based on the ordinary shares listed in India.
In the Telecommunications, Media and Technology (TMT) sector, Dish TV's London GDR listing comes shortly after the start of trading of GDRs of Argentina's largest telecommunications company, Cablevisión Holding S.A, on London Stock Exchange in January 2018. This followed a merger between the company's subsidiary Cablevision S.A. and Telecom Argentina S.A. in 2017, valuing the combined company at $11.5 billion.
Jawahar Goel, Chairman & Managing Director, Dish TV India: 
"The amalgamation of Videocon d2h and Dish TV has put the new entity on the road to exceptional future growth and profitability. Having London Stock Exchange as a partner in that journey will make it much more rewarding. We now look forward to leading the DTH industry in India to the next level".
Anil Dua, Group Chief Executive Officer, Dish TV India: 
"We are extremely pleased to start trading on London Stock Exchange today and increase our visibility to international investors, following the successful completion of the merger between Videocon d2h and Dish TV. The merger and the eventual listing has been long awaited news for many. I wish to put on record here, our commitment to make the new entity reach unprecedented levels of growth and success in the coming years."
Gokul Mani, Head of Primary Markets – India, Middle East, Africa, London Stock Exchange:
"We are delighted to welcome Dish TV to our markets today. Today's listing demonstrates once again London Stock Exchange's ability to finance ambitious, growing companies from around the world and across all sectors. Dish TV's listing also clearly shows that Indian companies can attract the world's largest investors and international visibility through London without compromising their ability to develop a domestic shareholder base. London is a key destination for global capital raising and a complementary and valued funding partner to India."
London Stock Exchange has a strong track record in supporting the funding efforts of companies across the TMT sector.
Over 267 TMT companies are listed on London Stock Exchange, with a combined market capitalisation of $721 billion
In February 2018, information and analytics business, RELX Group, unified its Anglo-Dutch structure in favour of a single London-based parent company, retaining its London Stock Exchange listing.