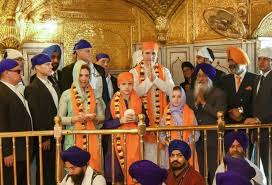 Justin Trudeau assures Punjab CM after latter hands him list of 9 Canada-based operatives alleged to be involved in target-killings and other hate crimes in state.
Punjab Chief Minister Amarinder Singh handed a list of nine Canada based operatives allegedly involved in promoting radicalism to Canadian Prime Minister Justin Trudeau during their meeting in Amritsar as the 'Khalistan' issue featured prominently in the talks between the two leaders.
Both leaders held a 40-minute long meeting at a hotel after Trudeau paid obeisance at the Golden Temple and visited the Partition Museum.
Chief Minister Singh submitted a list of nine Canada-based operatives alleged to be involved in target-killings and other hate crimes in Punjab, including financing and supplying of weapons for terrorist activities, an official said.
He urged Trudeau to initiate stern action against such elements.
The Canadian premier assured the Punjab chief minister that his country did not support "any separatist movement in India or elsewhere," said Raveen Thukral, the chief minister's media advisor.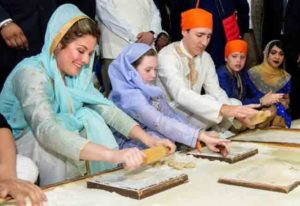 The "categorical assurance" from Trudeau came after Amarinder Singh sought the Canadian prime minister's cooperation in cracking down on fringe elements, constituting a miniscule percentage of Canadian population, he added.
Citing the separatist movement in Quebec, Trudeau said he had dealt with such threats all his life and was fully aware of the dangers of violence, Thukral said.
"Really happy to receive categorical assurance from Canadian PM @JustinTrudeau that his country does not support any separatist movement. His words are a big relief to all of us here in India and we look forward to his government's support in tackling fringe separatist elements," Singh tweeted after the meeting.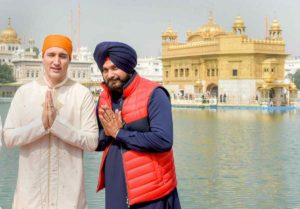 Significantly, Canadian Defence Minister Harjit Sajjan and Punjab Local Government Minister Navjot Singh Sidhu were also present at the meeting.
Source:MM