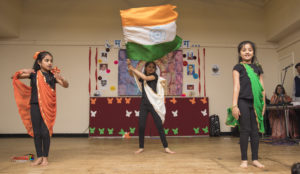 With a Zeal to create a Little India within London, enthusiastic members of INSPIRING INDIAN WOMEN – IIW organised an event to celebrate India's Republic Day, focused on instilling values of patriotism in future generation Indians.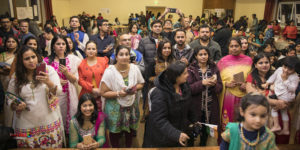 The event titled Hamara India aur Hamari Hindi was held at Victoria Hall Harrow.
Children born and brought up in Britain have no idea about India and what being Indian means. To keep that legacy going on within our future generation, IIW embarked upon the journey of creating such events to ensure they instil that feeling and patriotism within our next generation as well.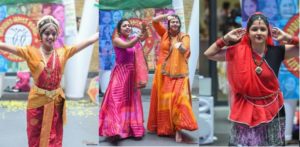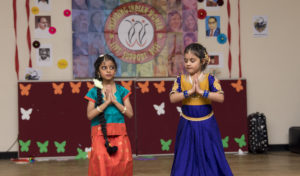 The event was hosted by Ms Geeta Sharma, founder of Hindi Junction UK. Guests included Mr Tarun Kumar (Hindi Adhikari High commission of India), Mr Manish Tiwari from Founder Here and Now 365, Ms Purnima Raval Vyas (The Metropolitan Police Services longest serving female Hindu officer), Varsha Mistry (Deputy chairperson of the MPHA), Tara Patel (President of M.Y.C.A.), Mr Guniraj Vyas, his wife Sudarshan Vyas and Ms Madhu Rai from Punjabi Society of British Isles.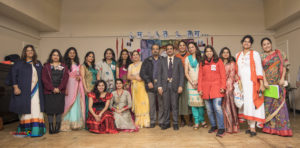 Children enlightening the crowd with their talks about Indian Republic Day and reason for the celebrations. Kids dressed up as Mahatma Gandhi, Jawaharlal Nehru, Subhash Chandra Bose, & Jhansi ki Rani. We also had Savitri Bai Phule, spreading the message to educate girl child.  There was participation from kids as small as 2 years, which was a delight to watch.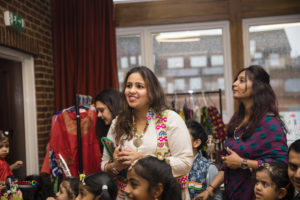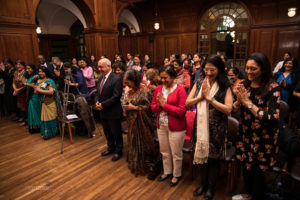 More than 25 children participated for Art Exhibition on the theme India and Hindi.
Mrs Sashi Rekha Rajan led the audience and little kids to soulful meditation through Heartfulness. Indian Food and Clothing stalls and Henna were major attractions to complete the event .and this event would have been incomplete without one. We could see henna artists applying them same to tiny little hands and adults alike. Some very beautiful hand painted candles took the people by awe.
Patriotic songs like Mile Sur Mera Tumhara, Ae Mere Watan Ke Logo, & Vande mataram made the audience feel proud to be Indian.
The programme finally concluded with a dance number on A.R Rahman's Vande Mataram.
Report by Nisha Motwani Mawji