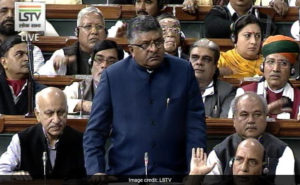 NEW DELHI: After just a day of discussion, the Lok Sabha (LS) on Thursday passed a bill that makes triple Talaq a criminal offence after the House rejected a string of amendments moved by various opposition members.
Despite reservations by opposition parties, the bill was cleared on the same day that it was introduced – something that was possible because the BJP government has a  majority in the Lower House.The bill will now be tabled in the Rajya Sabha (Upper House)
The draft bill, officially called Muslim Women (Protection of Rights on Marriage) Bill 2017, says, "any pronouncement of talaq by a person upon his wife, by words, either spoken or written or in electronic form or in any other manner whatsoever, shall be void and illegal."The  bill also has a provision of imprisonment for a term, which may extend to three years, and a fine, for violators.
"We are not interfering in Shariat", said law minister Ravi Shankar Prasad in the LS today during the debate on the Triple Talaq Bill."This law is for women's rights and justice and not regarding any prayer, ritual or religion," he added.
The law minister added that Centre is looking at the bill through the lens of humanity and not politics, as alleged by the opposition parties.
He said that judiciary in various judgement have conveyed their concerns from time to time on this issue. "We were expecting that after this judgement, triple talaq cases would come down and situation would improve…about 300 triple talaq cases happened in 2017 and 100 were reported after the Supreme Court's judgement."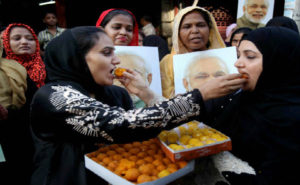 Several countries particularly Islamic nations including Pakistan, Bangladesh, Morocco, Indonesia, Malaysia and Tunisia have regulated this. "See where Islamic nations have reached and see where we are," he asked.
Union minister M J Akbar fiercely defended the bill and said it would have far reaching implications for 9 crore Muslim women living under the "constant fear of being divorced".
The law will give a big blow to those who want to keep women under the constant "fear and terror" in the name of talaq, Akbar said, adding it concerns the "pain and distress" of 9 crore Muslim women.Quoting extensively from the Quran, the minister said the holy book requires that Muslim women be given a little more than what is due to them and not less.