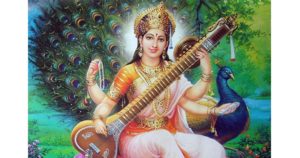 Thiruvananthapuram, February 7: The CUSAT (Cochin University of Science and Technology) Kuttanad campus has turned down the requests of North Indian students who wanted to celebrate Saraswati Puja on the grounds that such a function cannot take place in the campus as "it is a secular place." A few students had applied to the vice-chancellor writing that they wanted to celebrate the Saraswati Puja from February 9 to 11, 2019.
The vice-chancellor denied permission to the students and said that "it can't permit functions of any particular religion."
However, reports say that the Saraswati Puja was allowed on the campus until last year and the students are shocked to learn that they have been denied permission this time. The Cochin University of Science and Technology (CUSAT), is an autonomous but government-owned institution.
Source:Latest LY