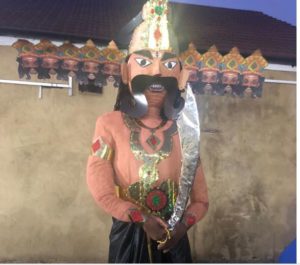 The mesmerizing sound of devotees enchanting Shri Ramayana Ji coming  from VHP Hindu Centre, Ilford in London seems like a dream!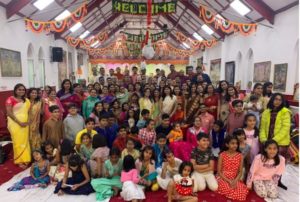 However, Ramayan Satsang Pariwar, a group of 29 young families based all around London has made that dream come true. What started as a small event a decade ago has transformed to a mega annual ritual where Ramayan Sastang Pariwar come together and do the  Akhanda Ramayana path with families, friends and other devotees.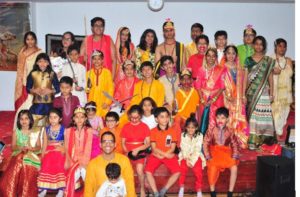 With Prasad been served to over a thousand people it requires humungous planning effort and a very professional execution. Couple of months before the path multiple teams are formed with clearly defined tasks and responsibilities. The real force behind the success of the event is the selflessness with which all the families contribute and coordinate.
Over the last few years' new events have been added to engage the next generation in a constructive way. This year a team of 30 kids from age 3years – 15 years did an onstage Ram Leela followed by a full Ravan Dahan ceremony. The team made all artifacts including Ravana and the costumes by hand. It was a great experience for the kids and an opportunity for all to feel at home away from home.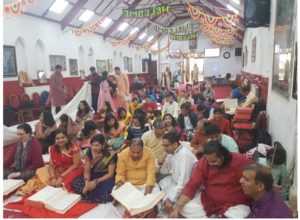 With the organizers now getting requests for help from other parts of Europe we hope that this becomes bigger and better with every passing year.