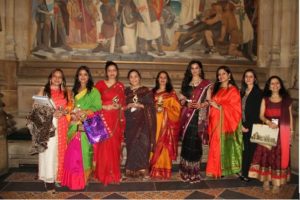 IIW (INSPIRING INDIAN WOMEN) held an event to acknowledge the success of women at the "She Inspires Awards" 2018 on 8th March where 13 inspiring women were felicitated at the Houses of Parliament by our distinguished guest, like Lord Meghnad Desai, Seema Malhotra, Ms Reena Ranger, Rehana Ameer, Mira Mishra Kaushik, Krishna Pujara, Shashi Rekha, Poonam Patnaik, Trupti Patel Purnima Rawal, Lakshmi Kaul, Dr Erica Haag, Dr Arpita Ray.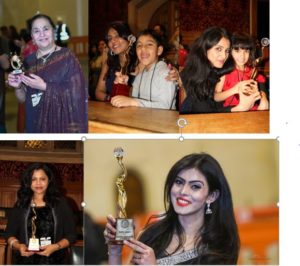 IIW "She Inspires Awards" was supported and hosted by Shri Virendra Sharma MP Southall and Ealing, Chairman Indo -British All Parliamentary Party Group.
She Inspires Awards aims to:
To recognise the ordinary inspiring women,
Women who have fought against various obstacles.
Women who have defied stereotypical norms and have emerged stronger.
The Awards night was inaugurated with a dance performance by Garika Mathur followed by welcome messages by Ms Rashmi Mishra and Ms Richa Kalra, founders of IIW (Inspiring Indian Women) and the Honourable Mr. Virendra Sharma MP (Southall & Ealing).
Inspiring Women awards were given to
Promoting Art & Culture – Arunima Kumar
Community Spirit – Neelam Kumar –
Thinking Ahead – Dipika Jha Sawhney –
Glamour – Anisha Safaya –
Intellectual (Intelligent) – Juuhi Rajput –
Power Woman – Naina Bhattacharya
Promising Ms Cool – RJ Ashwini Deole
Remarkable Mentor – Anju Wadhwa Narang
Special Mom – Sunny Angel
Spirited Fighter – Shalini V Bhargava –
Young Entrepreneur – Manasi P Adholiya
Young Star – Dr. Swetavalli (Sweta) Raghavan
Popular Choice – Dilini Seneviratne
Three Joint winners for Popular Choice by Most Popular votes were Shinjini Thakur, Rachanaa Jain and Geeta Sharma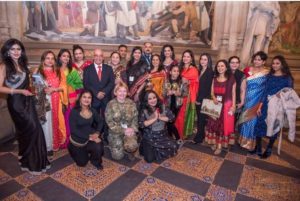 Special Awards for age 60+ were given to   Mrs Kishwar Desai, Ms Prabhavanti Pattni, Ms Meena Patel, Ba Sri Vijyaba C Jadeja and Ms Sudarshan Vyas
Twinkle Jaiswal, Ms Shweta Dhall entertained the audience with their melodious singing and Kavita Gupta performed a fusion dance.