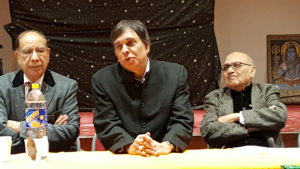 OFBJP (UK) organised a function on 28th January 2018, to celebrate BJP's election victory in Gujarat.
The chief guest for the evening was Dr. Gautam Sen, who is President of World Association of Hindu Academicians and Co-director of the Dharmic Ideas and Policy Foundation. He taught international political economy at the London School of Economics and Political Science for over two decades.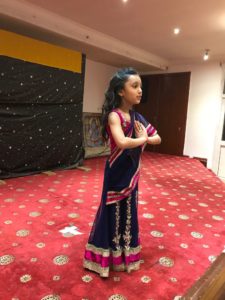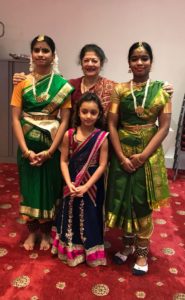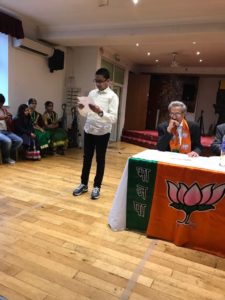 The evening started with a dance performance of Ganesh Vandana, and recital of patriotic poetry and essay by youngsters form the VHP (Ilford) Hindi school.  Six year old Varthika Ranjan melodiously recited complete Hanuman Chalisa.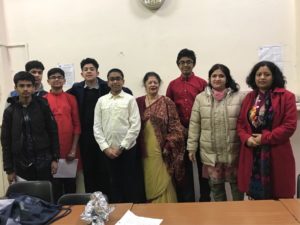 Students of VHP(Ilford) Hindi classes with parents & teacher Vinaya Sharma
In his keynote speech Dr. Sen emphasized that though the victory in Gujrat can be attributed to Amit Shah and BJP karyakartas, but the credit goes to the charismatic Narendra Modi.  He wished that BJP wins the 2019 General Election with a bigger majority than before and that Modi remains Prime Minister for next two parliamentary terms.  The present government, he said" is on the right track and is slowly but surely making long awaited reforms".
Basheshar Bhanot Vice-president of OFBJP,, Lalubhai Parekh, President and Shri Amberkar were also present at the function.