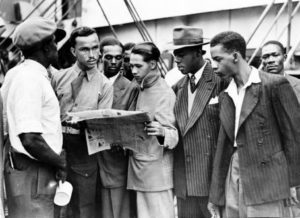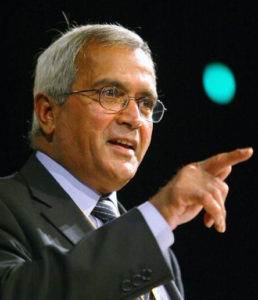 Reiterating the history of Empire Windrush, that saw "hundreds of young men and women from the Caribbean" embark on an intrepid voyage to Great Britain just after the second world war, Lord Dholakia said now is: "an opportunity to recognise the contribution that Commonwealth citizens have made to this country;" adding that it is an important chance to: "reflect on the positive legacy of the MV "Empire Windrush" and to celebrate the achievements of a proud and diverse society."
Emphasising his point, Lord Dholakia highlighted "[h]ere was an event when people from the margins of the Empire were coming to build a new life in the metropolitan centre." Noting the significance, Lord Dholakia pointed out the change the event brought about: ".. is historical in that over the years it changed the master/servant relationship that Britain had enjoyed in the colonies." Describing the conditions at the time Lord Dholakia said: "there was devastation in Britain, inflicted by the war," and, "Britain's role as a global power was declining, with changes in the former colonies and at home." Continuing his theme, Lord Dholakia explained how immigration formalities did not exist and "Commonwealth citizens were British subjects and had a right to enter the United Kingdom." Against this backdrop, "[i]t was generally assumed that the many racial, cultural and religious groups would be assimilated into a new whole—a single people with similar ideals, attitudes and values."
"The policymakers," Lord Dholakia continued, "never thought that identity would be an issue. New arrivals would simply do as the Romans do." "Little thought was given," he stressed, "to the impact of racism and economic marginalisation, or that people would want to retain their cultural heritage." But, ".. despite so many drawbacks, progress has been made on many fronts," he said; and who would have thought back then "that this country would promote legislation to ensure equality of opportunity for all of its citizens with an emphasis on race, disability, gender, age, faith and sexual orientation?" Lord Dholakia asked rhetorically.
Illustrating the "cultural pluralism that has emerged," Lord Dholakia recalled some of the many individuals and groups who had fought a hard won battle to reach this point, such as "Fenner Brockway, Roy Jenkins, Lord David Pitt, Lord Chitnis, Lord Boyle, the former Colonial Secretary Iain Macleod and the famous cricketer Lord Learie Constantine, …  Lord Lester and organisations like Campaign Against Racial Discrimination. "All of whom," he stressed "worked tirelessly towards this end." Citing peers speaking in the debate who have also contributed Lord Dholaika said "I am so pleased that we have on the speakers list today the noble Lord, Lord Ouseley, the first black chair of the Commission for Racial Equality;" and, "[w]e must also not forget the noble Baroness, Lady Lawrence, who despite her family tragedy has continued to play a positive role in building a decent society."
Adding to the cultural change that has come about since those early days Lord Dholakia stated: "If this is the legacy of Commonwealth migration, we should welcome it." "The legacy has demonstrated that if properly handled, migration is to be valued and promoted, not regarded as a source of fear," he said. Lord Dholakia underlined "[a] progressive liberal approach would value differences and cultural pluralism." But, as he remembered how " ..70 years ago, the steamship "Empire Windrush" docked at Tilbury, carrying with it the hopes and dreams" of those hundreds of young men and women, Lord Dholakia  also cautioned: "[h]owever, despite [the] reasons for welcoming immigration, few other political issues raise the same tensions and emotions as immigration and its implications for "Britishness".