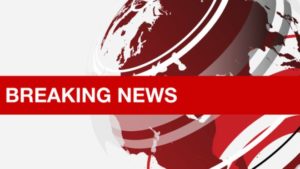 Hi
My name is Soute Ka Kya Viswas. I am resident Bakwaas reporter bringing you tantalising news from India for the online consumption as the powers to be are encouraging the common and mostly ignorant masses back in the UK or the world to follow the BBC Online. Luckily I work for a truly global brand and I know that many of my compatriots before emigrating to England would swear by BBC news. Remember our broadcast on the World service of   '1000 year war with India' declared by slain PM of Pakistan Mr Bhutto?
However times have changed and due to cost-cutting I guess we are required to work within the sphere of some key words just like when you are searching on the Google. The election of PM Modi was Godsend as we didn't have to look far and work harder unlike a self-respecting journalist. Even three years on after spewing out as much anti Modi / BJP / Hindu slogans in the Online news, I am surprised that it's not making the desired impact. To prove how hard myself and my colleagues at the Bakwaas, have a look at the following compilation on recent India stories during the first week of 2018
It is so good for the desk top journalism exemplified above where there is no dearth of stories and opportunity to tell the licence payers in the UK only one view of India. We do not have to worry about equally revolting stories and the injustices meted out to the 'non believers' in the neighbouring countries neither bring any uplifting tale from world's second most populated country and worry only about one so called religious minority.
My job is secure as long as I un-earth more such headline and whatever the context as long as enough pre-fixes such as 'right wing Hindu' 'nationalist' and the like are used before Mr Modi's name. To continue the flow of the free information, I am aware that a majority of IT work and technical backup to keep the BBC running effortlessly would no doubt be carried out by technically gifted men and women from India, as long as I do not mention the word Hindu before their contribution.
Must go now there is another riot brewing up and got to cook up another story to include words to infer poor Muslim Victims and hateful Hindus as well use as many ? marks to make even myself look like a confused person….'
As Told to:DeshPremi