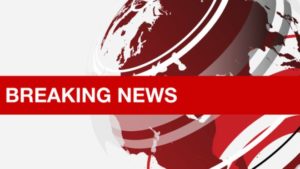 Dear followers of Eshadoot
We wish you very Happy New Year!
Many a times we all have felt the representation of Indian diaspora, their values, our Vedic culture and political situation of our mother land misrepresented in the media in the UK. Whether it is an editorial (or owner's) decision to spite a peace loving section of the ethnic minority or narrative which defaults to the issues of caste, rape incidents, cow vigilantes or anything which doesn't necessarily make sense.
The writer has, in numerous times complained to that doyen of media called BBC about some of their India section of the online news. The replies have been straight back generic and without taking editorial responsibility. The contents of such news items without any probity can be taken as gospel by our young generation but in reality are detrimental to their beliefs and identity
In coming months we will follow that section and prepare out own stats which no doubt will lead to the same conclusion I have reached for a long time but wanted to share with the rest of you. After all we pay the licence fee and do want our national media to be impartial. We live in the world of fake news too hence it is everyone's duty to verify what is projected for public consumption does not end being 'WhatsApp' variety of forwarded clips.
Those of you who are prudent will also note how BBC decides to bring only particular type and genre of news from India. Since the resounding victory by Shri Narendra Modi, a truly world statesman the online section  has adopted a free season of anti Modi stance ignoring the  fact that he is an elected Prime Minister of the  largest democracy in the world. Any positive achievements and popularising initiatives are brushed aside in preference of always connecting him to 'right wing' Hindu nationalist. Yes of course that is his background but in three years he has attracted via brilliant oratory skills the nation's young and shown how 'Made in India' can be mantra for the future generation. Are the local BBC correspondents unlike their predecessor the great Mr Mark Tully losing the real undercurrents and hiding behind the stereotype?
I would urge any of you to bring to our notice any item you may feel upset about especially in the BBC TV or online which denigrates our motherland, our religion and Gandhian principles. We do not want our third and fourth generation to have wrong narrative whether it is about Kashmir or the contribution of India in the world as truly secular democratic country.
Jai Hind
DeshPremi
(Cover image: BBC Breaking News)