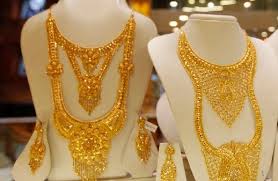 As we head for the festive season of Diwali, the Police have issued advice for the Indian Community.
Theft during Diwali
Diwali is the time when the UK sees a rise in Gold Theft Burglary. Ahead of the 5 day festival which commences on the 19th October, forces are reminded to provide Safety messages to their local communities to safeguard them against gold theft.
Crime prevention advice for the theft of high value 22ct Gold Jewellery has several considerations namely :
The Dwelling
The Jewellery
Personal Safety
Asian Gold Jewellers /Jewellery quarters
The Dwelling
 Do not leave valuables on display so they can be seen from the outside.
The police have previously advised householders to install a home safe in which to keep gold and Jewellery, however, following cases in which homes have been ransacked and safes ripped out, they are now very clearly saying "don't keep gold in your home". The difficulty here is that the alternative of using a commercial safety deposit box facility is not al-ways available locally, however if you can access one, it is most advised. Some families are not happy to keep gold away from them. If the above applies, equipping the house with robust theft proof gadgets is advisable. Remember to secure the safe to the floor or wall.
Invest in a good quality safe, which complies with official insurance rating standards. A Home Office website www.securedbydesign.com lists approved security products.
Remember to lock all your doors and windows when you leave your home unattended Consider using time switches for lights if you are away from home. Use of LED bulbs will not be a drain on your electricity bill.
Install burglar alarms and CCTV as a deterrent
Many companies have new tech security gadgets which allow the homeowner to monitor every corner of their property with a video door bell and stick up cameras around the house, devices have built-in microphones and speakers, so you can hear and speak to anyone on your property at any time through your phone app.
 Ensure that you have good window and door security and use it – double lock uPVC doors using the keys as well as lifting the handle even if just going out briefly.
OFFICIAL
Liberal National Intelligence Unit Crime Prevention Advice -Theft of Gold September 2017
Don't be tricked in letting offenders in. Always check callers before opening the door and if you are not sure, don't open the door.
Try to restrict any access to the rear of your property. If you have a gate, ensure that it is in good condition and securely fixed to the wall or post.
Consider installing security lights to cover both the front and rear of the property. These should be either on motion detectors or dusk to dawn lights.
Be aware of strangers or strange vehicles in your area. If you see anything unusual, odd or suspicious take a description and vehicle registration number and contact your local police.
There have been reports elsewhere in the past of victims being targeted due to information that offenders have gained online. We would therefore urge individuals to consider what information about them may be listed openly online and whether this could potentially leave them vulnerable to crimes of this nature. For example writing on Facebook that it's the Diwali Party at your local community centre and you and the whole family are attending!
If you receive a call to ask your ethnicity status, do not divulge the information.
The Jewellery
Take photographs of each piece of valuable gold or jewellery and include a written description. This will help in appealing for information and returning it to you if it is stolen.
Use a traceable liquid to mark your belongings. The Met recommend Smartwater®, a traceable, invisible liquid that allows you to mark your gold and jewellery with a unique forensic code.
Ensure that all of your jewellery is adequately covered by your insurance and that you have an agreed valuation.
Personal Safety
When wearing jewellery in public, be cautious and discreet to avoid attracting unwanted attention. Consider wearing a scarf or something similar to cover your neckline, and long sleeve coats to cover the wrists.
Always travel to and from your celebration in a group using well-lit streets. Try to avoid walking alone. If you drive, keep your car locked and remember where it is parked.
Getting a taxi? Use a valid taxi service or online cab checker to confirm it is licensed. You can send the registration number to a friend so that they know which car you've got in.
If you are leaving or arriving at a Safety Deposit Box property, ensure to be vigilant and always go with another family member. Secure jewellery /coins in a closed bag.
OFFICIAL
Liberal National Intelligence Unit Crime Prevention Advice -Theft of Gold September 2017
Asian Gold Jewellers /Jewellery quarters
The Gold Jewellers have a Corporate & Social Responsibility in the industry supply chain and its wider impact on the communities it operates in. When the price of gold is high, we can see a rise in burglaries where gold and jewellery may be targeted.
 Many Police forces have been working closely with the National Pawnbrokers Association. They have stepped up their efforts to assist police in stamping out the sale of stolen gold by launching the Safe Seller Scheme. This requires retailers to scan all gold and jewellery items offered to them for traceable liquids that may have been applied and obtain details from the potential sellers to be able to share with police if they suspect they may be stolen.
The Gold Standard
The Gold Standard is a partnership initiative with the National Association of Goldsmiths (NAG), the British Jewellery Association (BJA), the National Pawnbrokers Association (NPA) and the National Police Chiefs' Council. It is a voluntary code of conduct for the face-to-face purchase of second hand precious metal and jewellery. This was accredited by the National Police Chief's Council, the Chartered Trading Standards Institute and the National Measurements Office.
The initiative intended to provide both the retailer and the customer with a sense of added security whilst making it difficult for criminals to dispose of stolen property.
The Gold Standard sets a common standard for the trade –
It will reduce the risk of your business inadvertently purchasing stolen jewellery and facing police seizures
It will provide the consumer with additional confidence to trade their items of jewellery in your store
It will provide the police with evidence of where stolen items of jewellery might be traded
By registering for the code you will be able to immediately display the official certification and Gold Standard logo in store. It is this type of partnership working that is making it more difficult for thieves to dispose of gold and in turn make it less desirable. So if you have a local store you buy from you could advise them of this scheme.
Shahnuaz MEAH | PC 784JI |
East Area BCU |
Faith & Community Liaison Officer |
Ilford Police Station
|270-294 High Road, Ilford, IG1 1GT
|Shahnuaz.meah@met/police.uk | T0208 345 2789| M07748 641696
In case of emergency please dial 999; otherwise dial 101 for non emergency matters