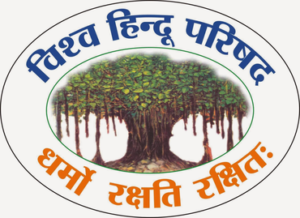 Vishwa Hindu Parishad UK have written to Caste Consultation Responses Government Equalities Office and  Rt Hon. Justine Greening MP outlining their objections to Objection to Caste Discrimination Laws.
The objections are in response to CASTE IN GREAT BRITAIN AND EQUALITY LAW: A PUBLIC CONSULTAION on the following grounds.
 "No one should suffer prejudice or discrimination on any grounds. Behaviour CONSULTATION based on prejudice and discrimination is wrong and should not be condoned, whether or not it is prohibited by legislation. Any prejudice and discrimination based on a person's origins is unfair and unacceptable in a modern society. There is no place for it. We want to eliminate any unlawful discrimination and create a genuinely meritocratic society that works for everyone
Although the issues of caste and caste discrimination in Great Britain have been debated in Parliament during the passage first of the Equality Act (2010) and more recently the Enterprise and Regulatory Reform Act (2013), there has not, so far, been any universally accepted evidence produced nor any public consultation on these matters. The Government  opened a public debate on whether caste is required to be an aspect of race in the Equality Act, and analyse the implications of the amendment in section 9 (5) (a) of the Equality Act, involving all those who may be affected."
Objection to Caste Discrimination Laws in the UK
The Vishwa Hindu Parishad UK (VHP) is firmly committed to removing all forms of discrimination in the UK which is on the basis of anything other than merit. The Public Consultation on Caste issued by the government, though welcome, did not give due consideration to all the difficulties that communities would encounter when participating in the Consultation. Language and complexity of the consultation were the 2 most difficult aspects of the document. Requests to make the consultation document available in languages other than English were refused outright and were not even considered.
As the General Secretary of the VHP UK I write to make a formal representation on the very complex issue which cannot be adequately addressed by answering predetermined questions on line or in writing on the consultation form.
VHP UK as national organisation represents Hindus and those from South Asian decent in major towns across UK. VHP widely consulted its members and the local community around the various branches and Hindu temples. It was a wide-ranging engagement with the community and included Participants:
1.of all ages, starting from 18 years onwards,
2.of differing linguistic origins, ie languages from the Indian subcontinent, West Indies, Mauritius, Fiji and other countries where Hindus & Indians had settled.
3.geographical origins, as above
4.across two or more generations, first generation Indian diaspora to 6th generation Hindus from countries like Mauritius, West Indies and Fiji.
5.British Hindus of mixed marriages -mixed race.
6. British Hindus from all walks of life ie businessmen, university students, teachers, and workers in all professions.
People from the host community also participated.
Responses received from the participants:
Majority of the participants were not even conscious of the existence of Caste in the UK. Only very few of the older population could recall it as a dim distant past memory which they did not want to revive.
Typical response was, "what are you talking about? Surely this is a joke!!"
We had a tough time convincing the community that the Government has introduced Caste legislation in the Equality Act 2010 and also wants to keep the case law as it relates to caste.
The final answer was that we do not want CASTE entrenched in British Law in any form.
The younger generation had not come across any sort of Caste discrimination in the UK and asked for a definition of Caste, which neither the Consultation document nor the Government nor the Parliament have provided.
Participants asked for evidence of any Caste discrimination in the UK. Once again, the HMG and the consultation document failed to provide any robust evidence of any discrimination; the evidence provided by HMG is very superficial and does not hold any substance.
Hence, they did not want to be lumbered with a concept for which the Parliament, and the HMG cannot provide any evidence; nor can they fully define
'Caste' or its coverage in law, yet they are expecting the Judges to interpret.
They further added that unlike race, or ethnicity which have physical characteristics, 'caste' is only a concept created to divide and control people so the younger generation said introduction of Caste into British law in any form was totally unacceptable to them. They wanted both the options offered in the consultation, legislation and case law, repealed.
All the participants highlighted the many disadvantages and could not see any advantage in legislating on CASTE or introducing caste into the Equality Act 2010 as a specific aspect of race. Section 9(5) of Equality Act should be repealed.
Use of the word caste is clearly discriminatory as it will be applied to or imposed on only British citizens of SE Asian origin.
The judiciary have been fed the idea of the validity of 'caste' as a negative aspect of Indian culture and as such, they may assume this to be reality and act on prejudice and their own conditioning.
This regressive legislation will create Caste consciousness. Majority of the community do not even know what they may be from and their children have noidea of what caste is, and as such Caste legislation has no place in the modern British Society.
iv.) Making people conscious of caste will divide the community and bring in community friction. It may even encourage hate speech and prejudicial behaviour towards the SE Asian communities.
v.) The legislation runs contrary to community cohesion and will fragment what is otherwise a well-integrated and cohesive society.
vi.) The legislation will deny British citizen of the right to be treated as equal by birth.
vi.) The creation of a two-tier system, one for British Indians and another for British citizens of non-Indian origin.
vii.) With no definition and no understanding of caste, the HMG is inviting danger of opening the SE Asian to unfair litigation and its associated costs, social and economic.
viii.) Another disadvantage mentioned over and over again was the marginalisation and discrimination of British citizens of SE Asian origin, leading to social and economic costs.
ix.) On the GLOBAL level, VHP has branches in 45 other countries which include most of the Commonwealth countries like Canada, Australia, and others like the USA, and all these countries will see Britain with Caste legislation, as a country which discriminates, supports division in the community over cohesion. A country that runs a two tier human rights.
The view of the VHP UK based on the responses, discussions, both formal and informal, from our members is as follows:
The British Hindus do not want the word 'Caste' in the
British Equality Law in any form, because the caste legislation is not well thought through, it is regressive and divisive, based on ignorance and deep-seated prejudice, and very poor-quality research.
Unlike race, or ethnicity which have physical characteristics, 'caste' is only a man-made concept created to divide and control groups of people. Caste is an alien term incorrectly used by many and its use in law will only create misunderstanding and misuse verging on abuse.
The British Hindus want the Caste legislation and caste case law repealed NOW and do not want to burden their future generations of Hindus with a legacy of divisive and regressive legislation
British Hindus urge the HMG to repeal the caste legislation immediately and instead concentrate on bringing in community cohesion, and perhaps look at The Casey Review, A review into opportunity and integration, by Dame Louise Casey DBE CB, December 2016, commissioned by the then PM and Home Secretary.We are happy to make further representation in the future and clarify any issues or questions you may have.

Mrs Vinaya K Sharma;General Secretary VHP UK
i