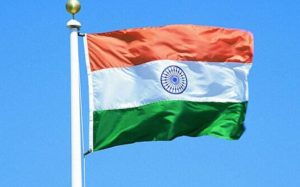 Thiruvananthapuram: Kerala Police on Monday took into custody at least 6 people for disrespecting National Anthem.
Reportedly, they disrespected the anthem before screening of Italian movie at International Film Festival of Kerala.
What happened actually?
Reportedly, they refused to stand up while the national anthem was being played in Kannakakunnu Nishagandhi open air theatre at IFFK, police said.
Police asked them to stand
Even after the policemen who were present at the hall requested them to stand, they did not budge.
IFFK organizers and Director of Chalachitra Academy Charmin Kamal also asked the six persons to stand up, but they refused.
Later, police took them to Museum police station.
Meanwhile, DGP Loknath Behra directed police to keep a watch all those who show disrespect to national anthem during the film festival.
He also directed the officials to take into custody those who insult the national anthem.
Earlier in the day, BJP' youth Yuvamorcha filed a complaint seeking action against the persons, who refused to stand up while playing national anthem, as per the recent directives of the Supreme Court.