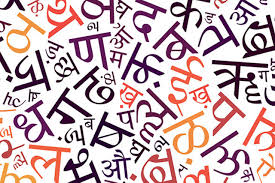 Is English slowly abolishing Hindi?
Author: Mohan Gupta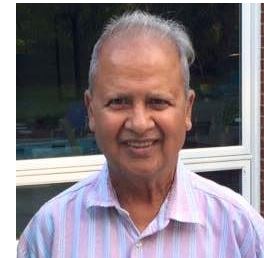 When Englishmen left England, they took with them English language and Christianity all over the world. Wherever English people established British colonies, they also established English language and Christianity. It is a different matter that British people were successful in establishing English language everywhere, but not Christianity as it was not done in Bhaarat as was established in African countries. Due to efforts of Englishmen, now a days English is Associate official language in about 60 countries of the world. These are all such countries where British colonies were established. No country accepted English language with free will. English was imposed on the people where colonies were established by destroying the local languages and culture. It is unfortunate that in Swantaratra Bhaarat, there are still many, many mentally slave people who want the languages of ex-colonial masters. Not only that, such people want words of the languages of ex-colonial masters in Hindi language while proper Hindi words are available. English people spread English in many parts of the world, while many mentally slave Bharatiya want to destroy Hindi.
People living in foreign countries sometimes can see things more clearly than living in Bharat physically as they can see what is happening in other countries. If any person lives abroad then it does not mean that his knowledge has become less about Bharatiya affairs than any mentally slave person. His knowledge is speaking by getting knowledge in seeing the growth of culture and language of foreign countries. Just ignore the language of other countries and focus on one language French. Study how every French person in the world is trying hard to maintain the purity of French language. A person can serve Hindi and Bhaarat by living in foreign country. Many patriotic people are serving Bhaarat while living in foreign countries. People living in foreign countries boost the economy of Bhaarat with sending billions of dollars to Bhaarat every year.
Now look at the knowledge of some persons who say "There is no such thing as pure Hindi, and there has never existed anything called pure Hindi" For their knowledge there was pure Hindi on All India Radio in 1950 and nineteen sixties. At one time there were no film songs on All India Radio. During that period, there was pure Hindi on All India Radio, but now a days Doordarshan has started using very, very rotten Hindi. Now a day a trend has developed to use English abbreviations in Hindi. These abbreviations are so difficult or uncommon that even English knowing people do not understand those abbreviations. Now a day most commonly word which media people use is GST KI ABCD. WHAT IS THE SENSE USING SUCH SENTENCE IN Hindi? Why Hindi media can't say Padharth aur Sevaa kar kaa kaa khaa ghaa?  Why words like CM. PM is used in Hindi all the time instead of using full Mukhya or Pradhan mantri.
Most of the media are on the pay list of Christians, European people, Multinational Companies, and even Muslims who want to make English and Urdu words more popular in Hindi and in Bhaarat. Mafia controlled Hindi film industry use more Urdu words than Hindi words in Hindi films. They have made Urdu words more popular than Hindi words by Hindi films. Hindi films have spread more Urdu language than Hindi language in the world. Hindi films have spread more Urdu in the world than even Pakistani films. Hindi films do not give cast in Hindi while it is trend a film gives cast in the language in which it is made.
Hindi media people are playing a big part in spreading Urdu along English by Hindi media.
If there are some people and organizations who want to destroy Hindi by putting lot of filth in it, then it is the duty of Hindi speaking people to oppose such people and try to maintain the purity of Hindi language. If Hindi was pure in fifties and in sixties, then it could again be obtained. It is only people of extremely poor knowledge, anti-Hindu and anti-Hindi dhimmis, who say there is no such thing as pure Hindi.
(Disclaimer: This article represents the opinions of the Author, and the Author is responsible for ensuring the factual veracity of the content. Eshadoot will not be responsible for the accuracy, completeness, suitability, or validity of any information, contained herein.)