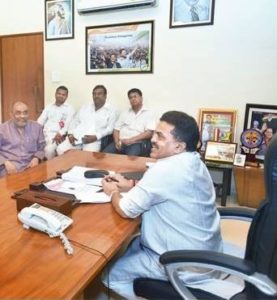 Maharashtra Pradesh Congress Committee (M.P.C.C)Congress is placing its faith in vastu shastra in the hope that it will revive its dwindling fortunes. To effect the changes the ancient science of space design will purportedly bring, its chief Sanjay Nirupam will, among others, sit facing the sun inside the Mumbai Regional Congress Committee (MRCC) office, in Rajiv Gandhi Bhavan, at Azad Maidan.
A new entry gate, which opens in the right direction, planned; Mumbai head Sanjay Nirupam's seat, earlier facing south, will now face east.
Sanjay Nirupam says he did not believe in vastu, "but if it helps, so be it." He added that the office was also being refurbished. "It was last revamped six years ago. The furniture was old and the earlier seating arrangement blocked a lot of space. The main entrance would also get blocked if there was an event at the hall across the road. So, it's been moved to ensure better access to the office." Nirupam said he was also making several changes in his personal chamber. "All the changes are being made to make optimum use of space."
Several party leaders, who did not want to be quoted, are not impressed with "the gimmicks."
"The party leadership must make fundamental changes. The time has come for a total rethink. Priests, saints and vastu will not do any good unless real changes are made,"
Astrologer advises east-facing entrance, so Punjab minister builds illegal road
When Punjab technical education minister Charanjit Channi was advised an east-facing entry to his official residence for an auspicious tenure, he simply encroached into the green belt outside his house and built a road using interlocking tiles.
The minister's official residence, house no. 46 in Sector 2, Chandigarh, is next to the official residence of Punjab chief minister Captain Amarinder Singh.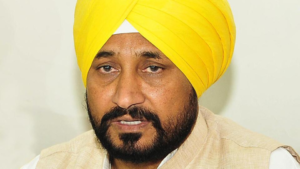 Channi has been occupying the house, considered a prized possession given its proximity to the CM's residence, for the past one year ever since he was made the leader of opposition during the Parkash Singh Badal government's tenure.Sources said an astrologer had advised Channi to have direct access to his house from the east. Channi is looking forward to get a significant portfolio in the next Cabinet reshuffle.