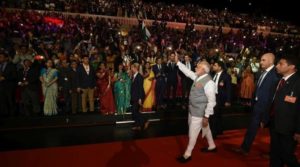 Asserting that India is a shining example of cooperative federalism, Prime Minister Narendra Modi on Tuesday said that the Centre and states are working together to ensure overall development of the country. "India is about cooperative federalism. The Centre and states working together for the development of India, this is our effort," the Prime Minister said while addressing a community programme in the Netherlands.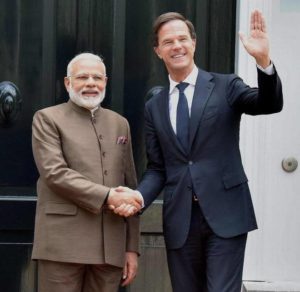 Earlier in the day, PM Modi held talks with his Dutch counterpart Mark Ruttehere with both leaders agreeing that the bilateral relations between India and the European Union merit increased focus and attention. The Netherlands also supported India's early entry into the NSG and other multilateral export control regimes and backed the country's bid for a permanent UN Security Council seat.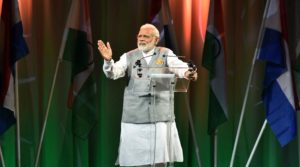 He said there is a government serving at the Centre that strives for the women-led development. Modi admitted that India of the 21st century cannot stay behind when it comes to technology and infrastructure. "Everything we have must be world class," he said.
Addressing the Indian community, Modi said every Indian takes pride in the fact that India is a land of diversity. "I am here in the land which is home to Europe's second largest Indian diaspora," the prime minister told the gathering of about 3000 in Hindi amid repeated chants of 'Modi Modi'.
Citing the example of power, Modi said his government had set an ambitious target of producing 175 gigawatt of renewable energy, that too at rapid pace. "For some of you, gigawatt may be a new concept because earlier we never thought beyond megawatt… Now there is a big change," he said. Talking about solar energy, Modi said its cost has fallen drastically and was almost at par with fossil fuel. "Did the Sun start appearing only after I became the Prime Minister? Was it not there earlier? I could see it but they (previous governments) could not," he said.
Source:TOI