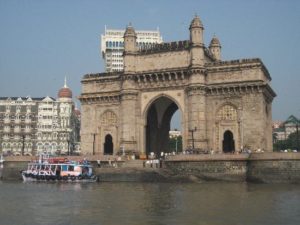 Describing it as a symbol of "slavery", BJP MLA Raj Purohit has demanded the iconic Gateway of India be renamed as Bharat Dwar. "This monument is a symbol of slavery under the British rule," Purohit said.
"By renaming it we will be paying tributes to the martyrs of freedom struggle."
He said he had already met with Chief Minister Devendra Fadnavis and was promised his demanded will be looked into.
"We have renamed Bombay to Mumbai, Malabar Hill to Walkeshwar and Victoria Terminus to Chhatrapati Shivaji Maharaj Terminus. Why should this monument, which reminds us of slavery under the British rule, not be renamed," Purohit said.
One of the most distinguished landmarks of Mumbai, Gateway of India was built in 1924. Its foundation was laid in 1911 to commemorate the visit of King George V and Queen Mary to Mumbai.
It was inaugurated 13 years later, in 1924, and is a beautiful confluence of Indian, Arabic and Western architecture.