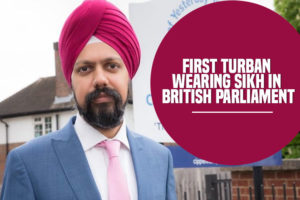 A record 12 Indian-origin MPs won seats in the House of Commons in UK elections in which no party won a majority. All 10 sitting Indian-origin MPs held on to their constituencies whilst two Indian-origin first-timers made it to the House.
International development secretary Priti Patel, 45, of Ugandan-Gujarati heritage, retained her seat in Witham, a working-class heartland, with a comfortable majority of 18,646.
Agra born Alok Sharma, 49, former minister for Asia Pacific, clung on to Reading West in a tight race against Labour, but saw his majority slashed to 2,876 from 6,650.
Rishi Sunak, 37, son-in-law of Infosys co-founder N R Narayana Murthy , swept to a resounding victory in wealthy rural Richmond in Yorkshire with an increased majority of 23,108. Suella Fernandes, 37, held on to Fareham with a slightly reduced majority of 21,555 and Conservative backbencher Shailesh Vara, 56, kept his North West Cambridgeshire seat with a majority of 18,008.
Labour, too, kept its five Indian-origin MPs. Britain's longest-serving British Asian MP, Keith Vaz, 60, had no problem holding onto Leicester East with an increased majority of 22,428, fending off two Indian-origin candidates, Sujata Barot and Nitesh Dave. Vaz's sister, 62-year-old Valerie Vaz, retained Walsall South with an increased majority of 8,892. India-born Virendra Sharma also won decisively, increasing his majority to 22,090 in Ealing Southall, home to one of the largest South Asian communities. Lisa Nandy , a 37-year-old Bengali, was the only Asian face standing in Wigan in Greater Manchester and she got an increased majority of 16,027.
Seema Malhotra, 44, won Feltham and Heston, an area popular with Punjabis, with an increased majority of 15,603, a constituency she has held since 2011.
The UK parliament now has four Punjabi origin MPs, all from the Labour Party, with sitting MPs Virendra Sharma and Seema Malhotra retaining their seats. Incidentally, all of them have their roots in Jalandhar.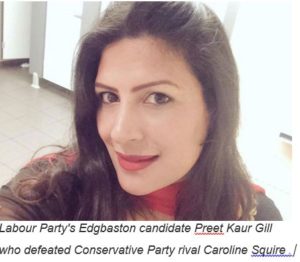 Tanmanjeet Singh Dhesi became first turbaned Sikh MP while Preet Kaur Gill became the firstSikh woman to enter the UK parliament.